20 Years, 20 Questions: Getting Candid with Margaret Srijaya
July 29, 2022
As we celebrate Gobi Partners' 20th anniversary in 2022, we will be sharing inside looks into the workings of Gobi and its portfolio companies. This edition of 20 Questions features Margaret Srijaya, Founding Partner at Ozora Yatrapaktaja as well as Gobi's Indonesia-based partner.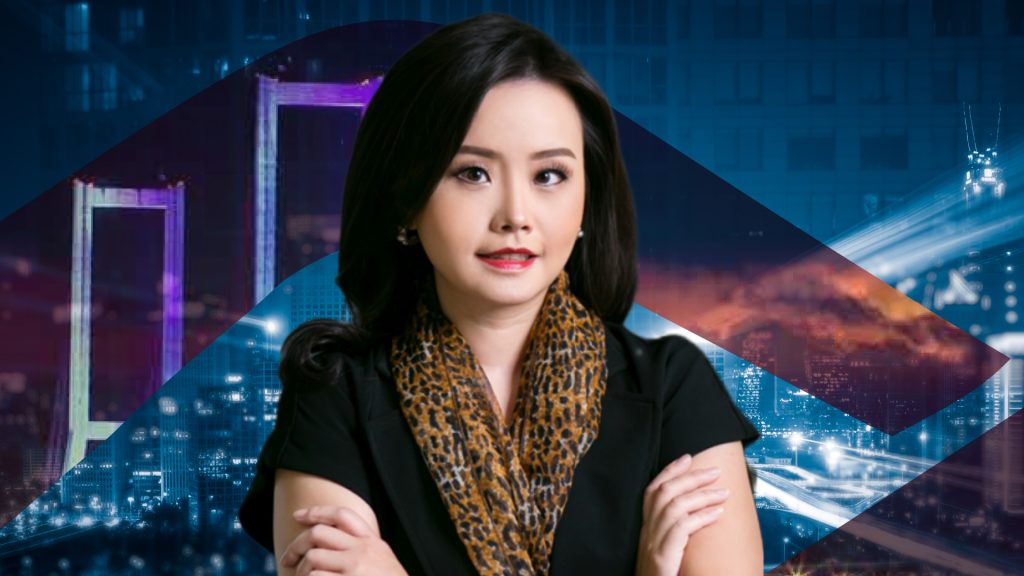 1. What made you choose VC?
Since I was young, I have had a deep passion for entrepreneurship and was always involved in some type of business. As time went by, I was also involved in many women-centric initiatives; either through investing or advising young female entrepreneurs. Based on that experience, I saw VC as a way to make a more sustainable and significant impact. Whether for the youth, the country's economy, and also the women in Indonesia.
2. How did the collaboration with Gobi for the Ratu Nusa Fund come about?
Since 2019 we have explored the VC industry, but it was postponed because of the 2020 pandemic. By coincidence and through shared networks, Thomas G. Tsao and I met in 2021. We had many discussions about economic growth and investments in Indonesia and most importantly we believe that there are plenty of strategic opportunities in the second and third-tier cities besides the urgent need to empower women founders in the country. From this, we brought our collaboration to life through the Ratu Nusa fund in Indonesia. There's nowhere better to debut our first women-centric fund than in Indonesia where there are an estimated 30 million active women entrepreneurs who stand to benefit from a thriving start-up ecosystem.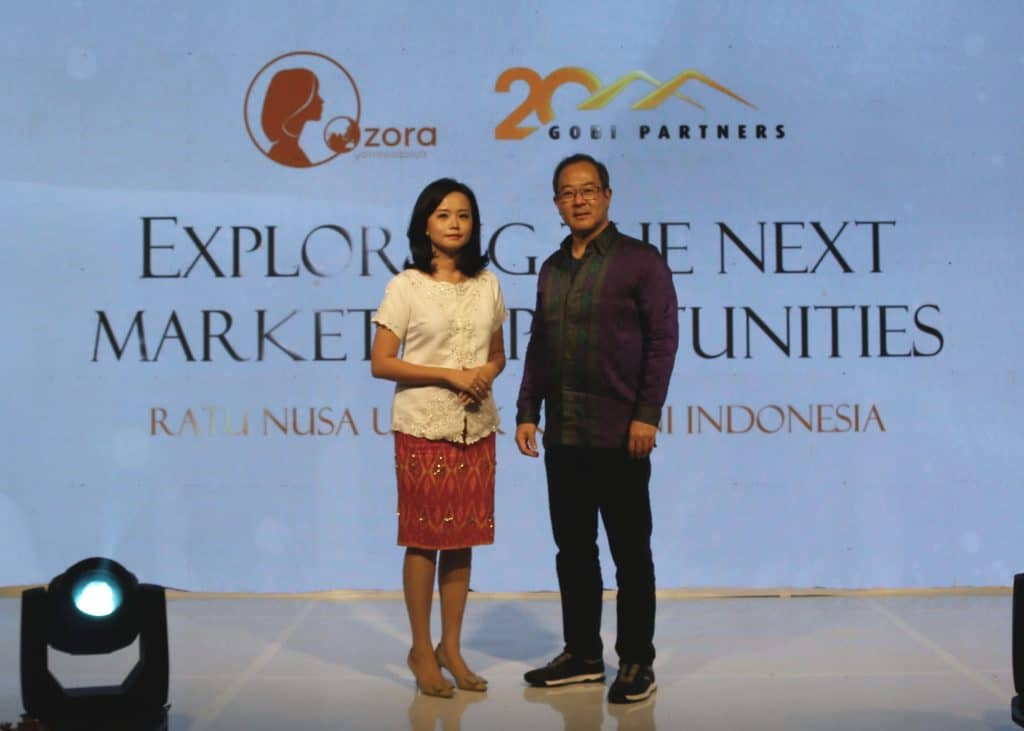 3. Why is helping women entrepreneurs important to you?
I am a woman, blessed with a beautiful daughter. I know how challenging it is to be a 'womenpreneur'. Even though today there's already a lot of support and affirmative action toward women, the number of women entrepreneurs in Indonesia is still far behind other emerging countries in Asia. I believe that if we support women in doing initiatives and/or businesses in various verticals, we would not only be helping Indonesia's overall economic growth but simultaneously improve the quality of future generation citizens.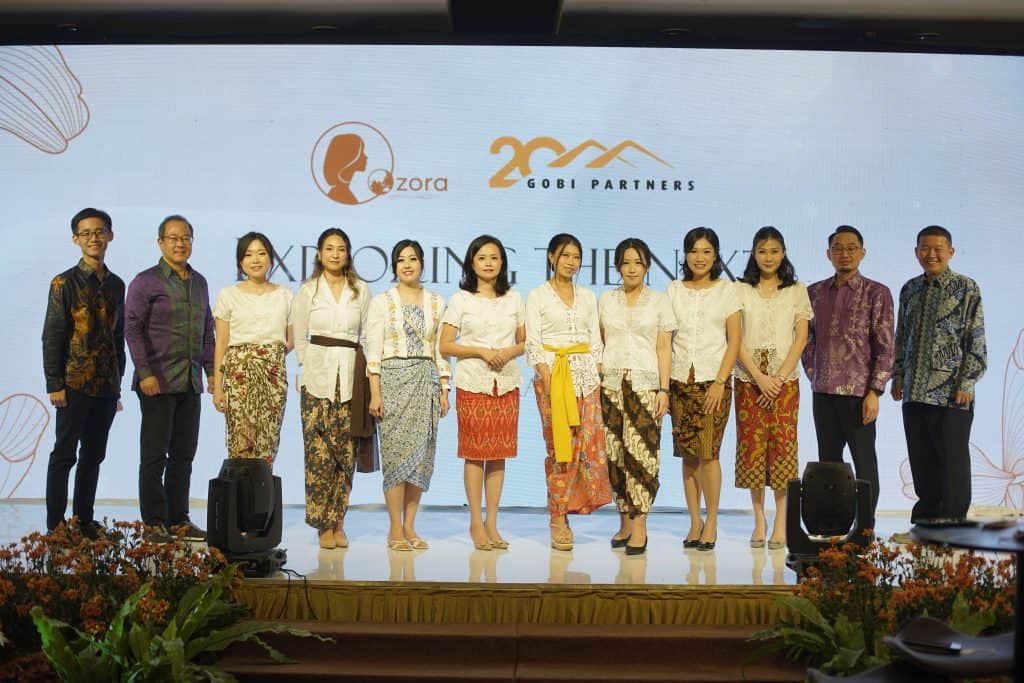 4. If you have the time and opportunity to, who would you most like to collaborate with?
The United States' Former First Lady, Michelle Obama. Not only she was the First Lady of the United States, but she is also a lawyer, writer and most importantly a mother. She actively advocates for women to become role models and produce healthy families. Even though that sometimes means answering their babies' calls in the midst of White House meetings just for a simple check-in.
This further proves that being a mother never restricts your productivity if the team is willing to make it all work out. She also advocates for service members and their families, higher education, and international adolescent girls' education, which is very inspirational.
5. One rule you never break while investing?
INTEGRITY. When a founder has integrity, it actually covers many other points that are needed. Integrity creates responsibility toward the actions, the numbers and impactful solutions. Good businesses always rely on integrity and trust. When you have no trust, almost no deals can be made.
6. Why is ESG important to you personally?
We don't live alone. What we do today, affects tomorrow. Talking about the future of people and our planet has become a priority among economies, countries and communities. It is time for us to prepare better, be aware of the negative impact that we will have on earth, and find ways to turn it into a positive one for our next generation.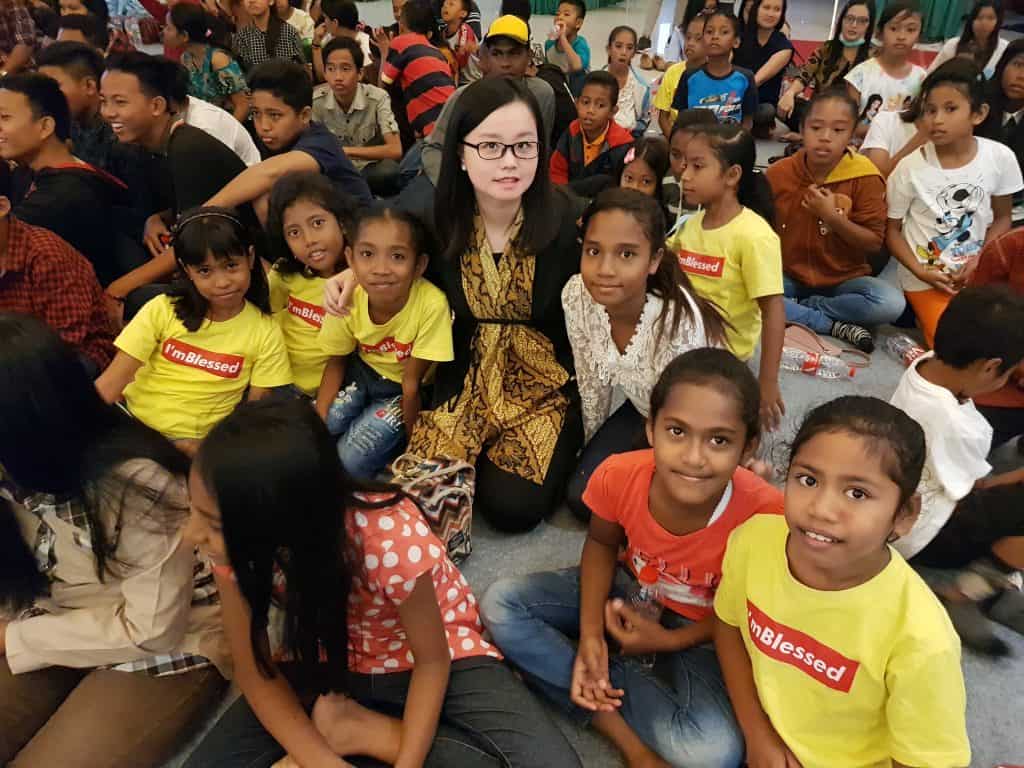 7. What skill would you like to master?
To speak in sign language. Understanding people who live with disabilities always remind me to stop talking, listen and try to understand more, using different views and focusing on executing things clearly. I think being inclusive is not only helping you to include others in conversations, but it's also about growing empathy and understanding the world through their lens. I think one of the biggest challenges of creating an inclusive world for all is when you cannot even empathize or understand what people are going through.
8. If your 18-year-old self met your current self, what would surprise you about yourself?
I can do things that the 18-year-old version of me thought cannot be done. In fact, I am doing it now. Your own assumption is your limitation, always go beyond that. Believe in yourself and have a CAN-DO spirit!
9. What's a book, TV series, movie or music album that has changed your life?
When I discovered the book, "The Purpose Driven Life", it gave me some answers and peace, knowing that indeed in life, there are higher purposes that we can fulfil and reach. And one of them can ultimately be achieved through creating impactful collaborations like Ratu Nusa.
10. What is the best advice you've received?
Don't make decisions when you are emotional, whether it is too happy or sad or even angry. Decide and judge everything objectively.
11. What is a habit you are trying to break?
Sleeping late. Sounds like a simple habit, but it has negative consequences.
12. What are three things you would change about the world if you could?
To have gender equality, a circular economy and world peace. I think it would be really wonderful if we can maximize the world's untapped potential peacefully. Just think that would impact the world's economy.
13. Where is the weirdest place you've had a business meeting?
35,000 feet above the ground, while on a plane. One day, I had a meeting scheduled in the afternoon and by coincidence, I met my business partner on the same flight since her morning flight was rescheduled and somehow was seated next to her. We had the meeting right there on the plane.
14. What is your most prized possession?
My family. Always.
15. What do you want to be remembered for?
As a woman who is an entrepreneur and a mother at the same time. Impossible is nothing.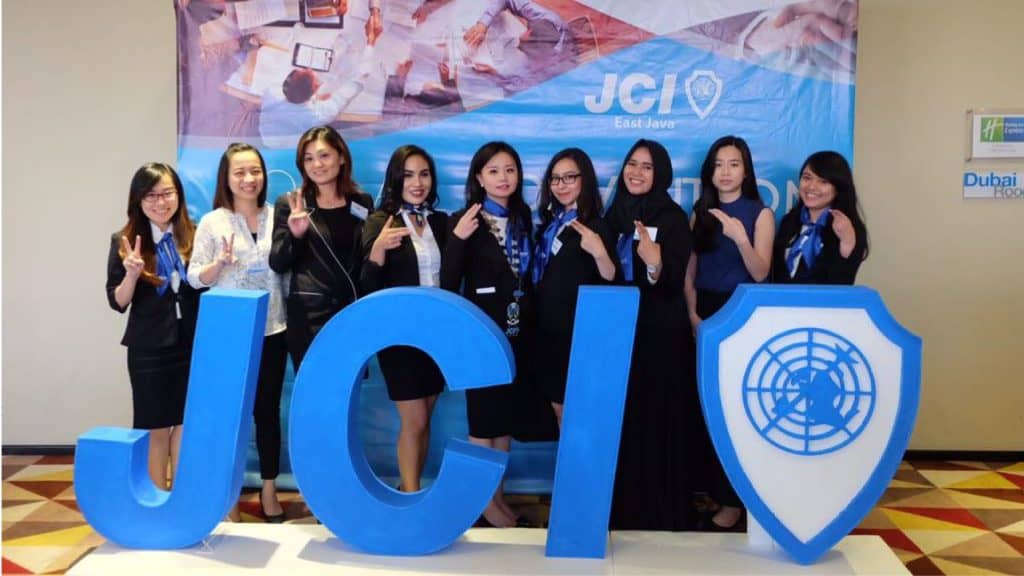 16. How do you define success?
Success is about bringing a positive impact on others. To enable that, we have to be able to maximize our potential. When we are blessed with life, we ought to share it with more people to bring greater good.
17. What is the single most important thing your parents taught you?
To be tough and agile for any conditions. My parents are hardworking and very adaptive. Ever since very young I was also lucky to always be involved in their processes and to be able to observe how they keep their businesses afloat and flourishing, despite many odds.
18. How has the pandemic affected you?
It has sharpened me to be a better person. The pandemic has taught me many things, and a lot of new experiences. Many things that were initially unimaginable became reality. It taught us to be adaptive and flexible in making decisions and to have better priorities in life.
19. What chance encounter changed your life forever?
Having a family. Being a wife and mom, I learn and appreciate new and little things every day that I have never experienced before.
20. Why did you choose Surabaya/2nd and 3rd tier cities?
I was born in Surabaya and that makes me a proud Surabayan, I would say. Indonesia is a land of opportunity, rich in culture and nature. Most of the time, people only recognize Indonesia through Jakarta and Bali, But there is a lot of untapped potential in the 2nd and 3rd tier cities and Surabaya is one of those.