Putting on ESG Investment Lens in Regional Trade
May 31, 2022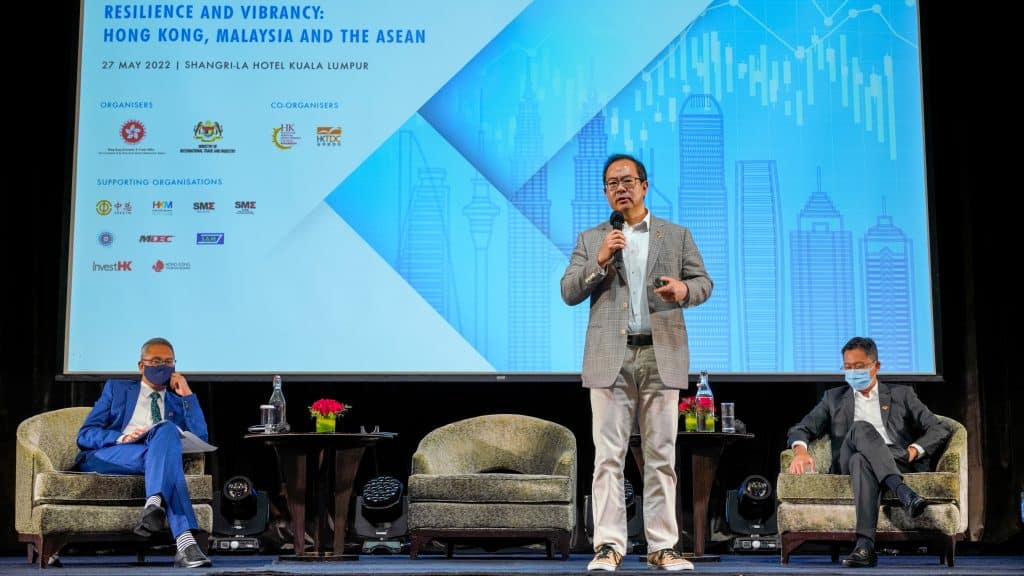 Gobi Partners co-founder Thomas Tsao call for the need for an integrated Environmental, Social and Governance (ESG) investment focus during his panel session at the recently held 25th anniversary of the establishment of the Hong Kong Special Administrative Region (HKSAR) business conference, in Kuala Lumpur (27 May 2022).
"In five years, every investment has to be done through the lens of ESG and all that begins at the startup, venture capital level," he said. "Every company will have to be green and the time to act is now."
Themed "Resilience and Vibrancy: Hong Kong, Malaysia and the ASEAN", the business conference was jointly organised by the Hong Kong Economic and Trade Office, Jakarta (HKETO Jakarta) and the Ministry of International Trade and Industry of Malaysia.
Tsao was joined on stage by AIA Chief Executive Officer (CEO), Ben Ng and remotely via satellite from Hong Kong, Ant Group Executive Vice President (Strategy Development and Government Affairs, Greater Bay Area), Jeniffer Tan and Generali Insurance Regional CEO, Robert Leonardi.
Earlier in the conference, Secretary for Financial Services and the Treasury, Christopher Hui said in his virtual keynote that Hong Kong was Malaysia's seventh-largest trading partner and fourth-largest export market last year, as well as a trade conduit between Malaysia and Mainland China.
Hui further shed light on the latest developments in Hong Kong's financial services, including initiatives to further consolidate Hong Kong's edges in such areas as fintech and ESG compliant finance. He also stressed that the HKSAR Government would continue to put its greatest efforts into strengthening ties and cooperation with ASEAN on relevant fronts for mutual benefits.