Macau BEYOND Expo 2023: The Greater Bay Area Bridging Asia's Innovation and Technology Ecosystem
May 25, 2023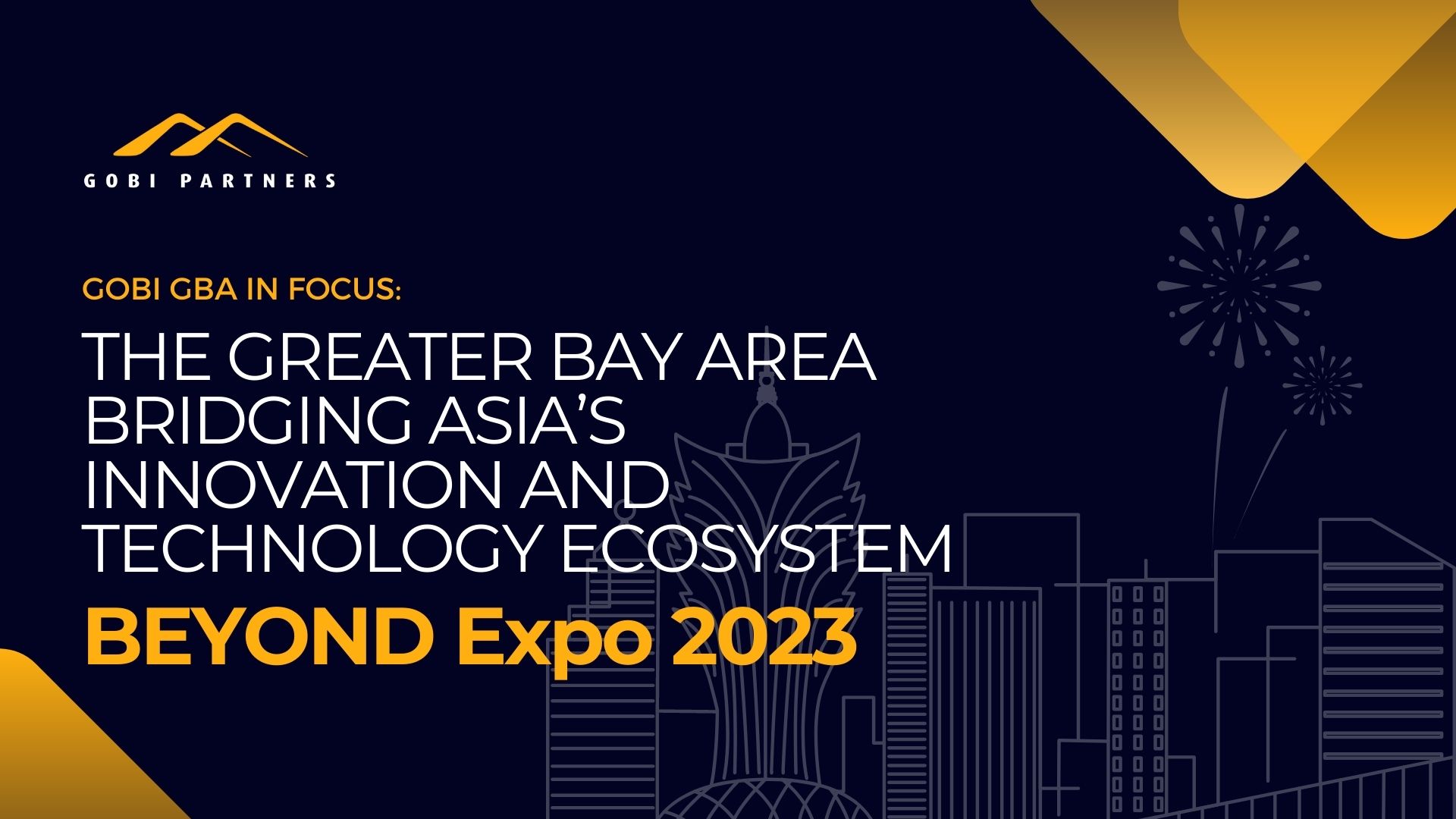 BEYOND Expo 2023 is the largest technology expo hosted by the Macau Technology General Association and organized by Technode. The various events within and associated with the expo brought together government officials, C-suites for Fortune 55 companies, tech giants, and investors from 10-12 May 2023 at the Venetian Macau Convention and Exhibition Centre. With the theme "Technology Redefined", the three-day expo focused on showcasing the future of consumer, sustainability, and healthcare technology.
"We envision BEYOND Expo to become the go-to destination for everything related to technology in Asia bringing it up to the level of Consumer Electronics Show (CES) in Las Vegas and Mobile World Congress (MWC) in Barcelona – two of the most innovative and influential gatherings in the tech space," said Dr. Gang Lu in his keynote.
As an event partner for BEYOND, Gobi Partners gathered colleagues, portfolio companies, and investors from 15 of its key markets across Asia to support the event.
Discussing the future of Southeast Asia and Greater Bay Area Collaboration, and New Limited Partner (LP) Investment Strategies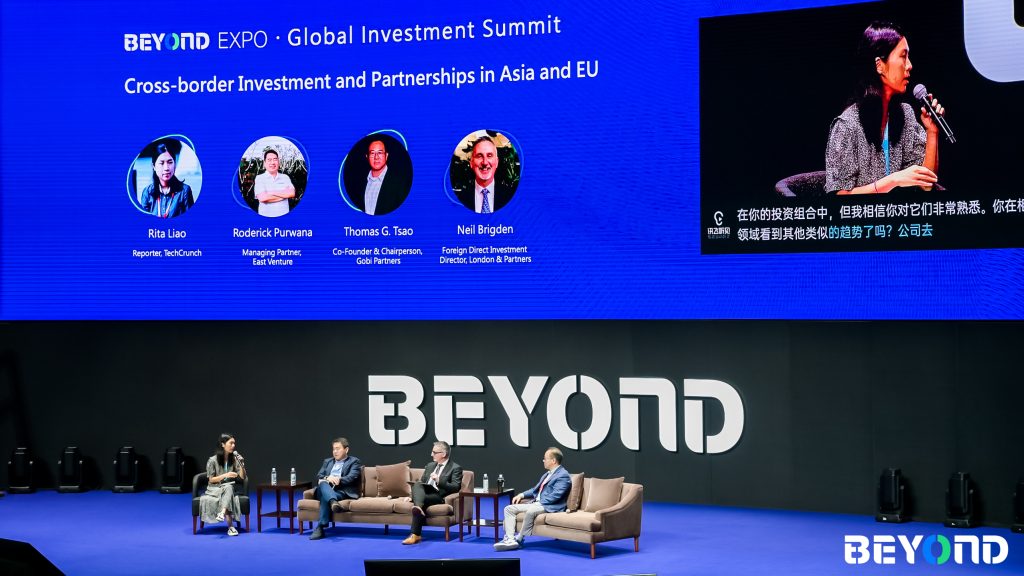 In a panel titled "Cross-Border Investment and Partnerships in Asia and EU" featuring Thomas Tsao of Gobi Partners, Neil Brigden of London & Partners, and Roderick Purwana of East Ventures, Thomas Tsao shares, "Southeast Asia is gonna be where the world comes together in the next couple decades. Southeast Asia in some regards is a melting pot. So you will see China, India, the US, Europe, all meeting in places like Southeast Asia and the Greater Bay Area in events like this and the people-to-people dialogue will happen and SEA will become a big beneficiary. "
He also discusses the future of the Greater Bay Area in China's Five-Year-Plan, and describes the GBA has the potential to become a 'super-megalopolis' with the advantages of its three political systems, which he illustrates could step up to become a combination of the best of what San Francisco and New York has to offer, with the education system of Boston, the old manufacturing prowess of Detroit, the glitz and glamor of Hollywood, and now wrap it around Vegas.
Watch the full session (HERE)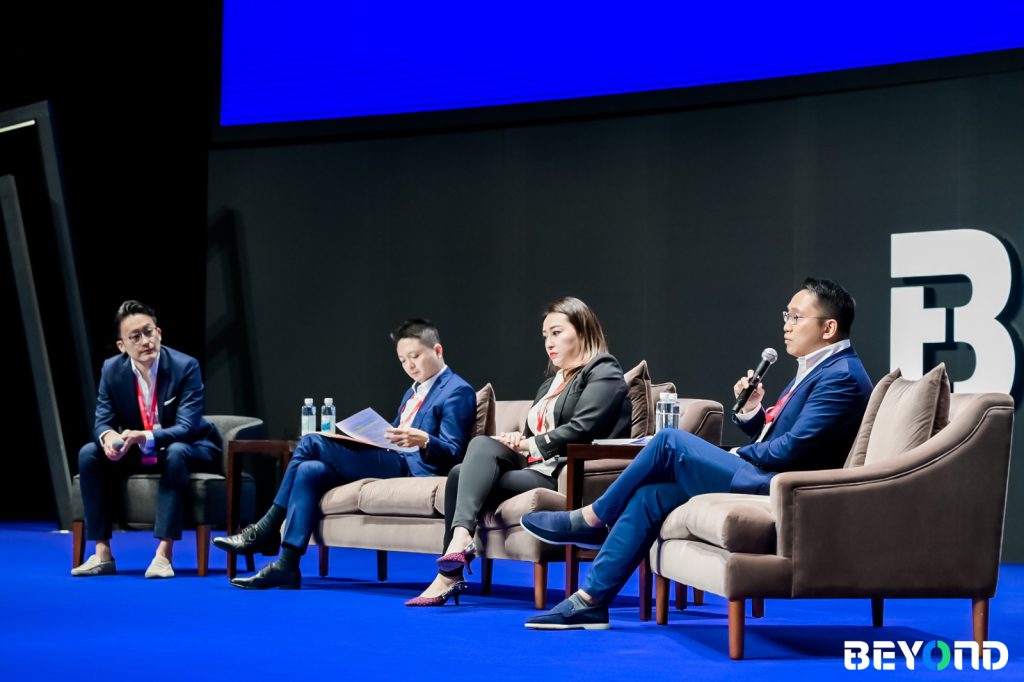 Additionally, Managing Partner of Gobi Partners GBA, Chibo Tang, moderated a panel discussion with Gilbert Lee of Hang Seng Bank, Winnie Chiu of Dorsett Hospitality, and Philip Wei of InFinCapital, discussing the change of investment strategies for LPs. "When we work with a great partner like yourself (Gobi Partners GBA), we do not focus only on growing the portfolio companies  but also growing the ecosystem […]. It is of critical importance. The whole entrepreneurial spirit needs to be nurtured. Together with venture capital investors, commercial banks, and other investors such as family offices, we can curate that ecosystem together and that is what we are continuing to do," shares Gilbert Lee. 
Watch the full session (HERE)
Bringing Together LPs, Portfolio Companies, and Media Partners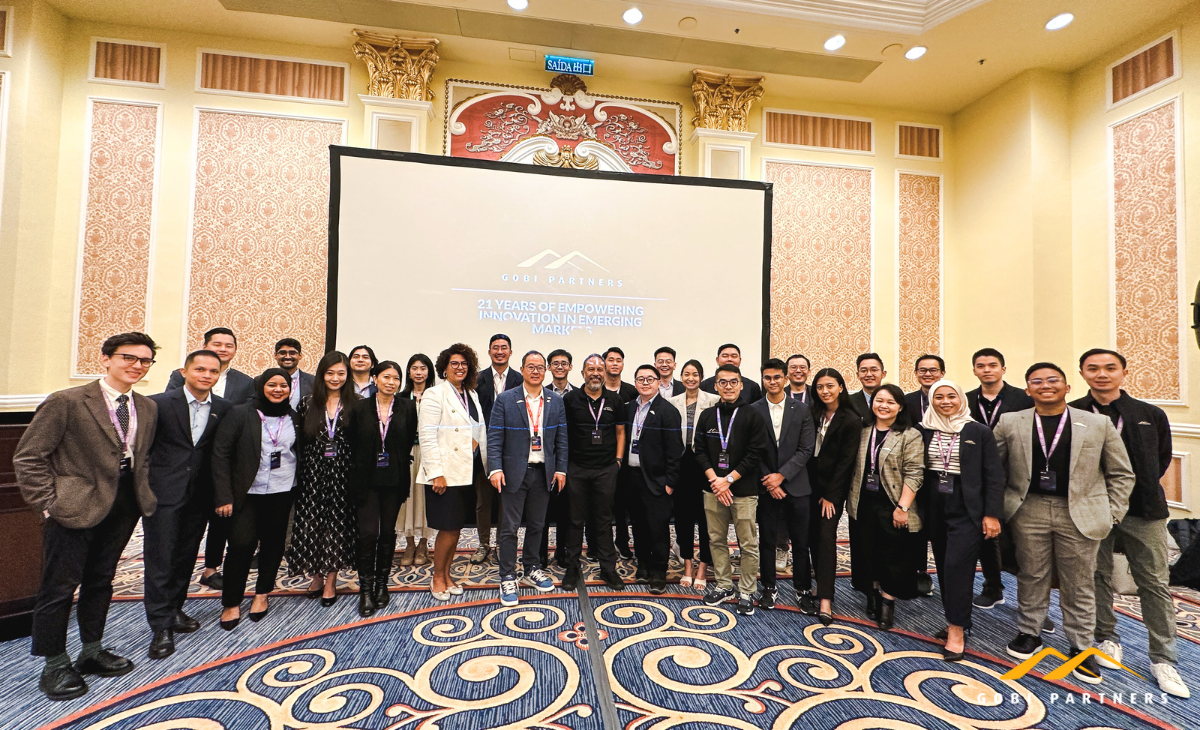 In an invite-only session with over attendees, Gobi Partners' teams across 15 markets shared insights into emerging opportunities within Gobi's Pan-Asian strategy and provided a comprehensive overview of Gobi funds covering Northeast Asia, Southeast Asia, and South Asia in a two-hour sharing session.
With over 380 portfolio companies across multiple sectors, the Showcase provided an insight into Gobi's investment philosophy and success in empowering innovation in emerging markets and allowed stakeholders in Gobi's ecosystem to connect over a networking session with drinks and canapes.
Gobi Partners GBA also hosted over over 15  media partners at the BEYOND Expo in a one-day media tour including a networking lunch and an expo-walkthrough to visit portfolio companies. With over 10 Gobi GBA portfolio companies exhibiting at the expo, the tour provided opportunities for founders and media partners to discuss the exciting opportunities of the Greater Bay Area's development for their business and the role Macau and the BEYOND Expo will continue to play.
Looking Forward to BEYOND 2024
Looking  forward to next year's BEYOND Expo, Gobi Partners is excited about the role Macau will continue to play in the development of the Greater Bay Area's innovation and technology landscape, and how the growth of the GBA will increase interconnectivity with Southeast Asia and the rest of the world.