How VCs Can Help Push the Circular Economy: Carlo Delantar
November 4, 2022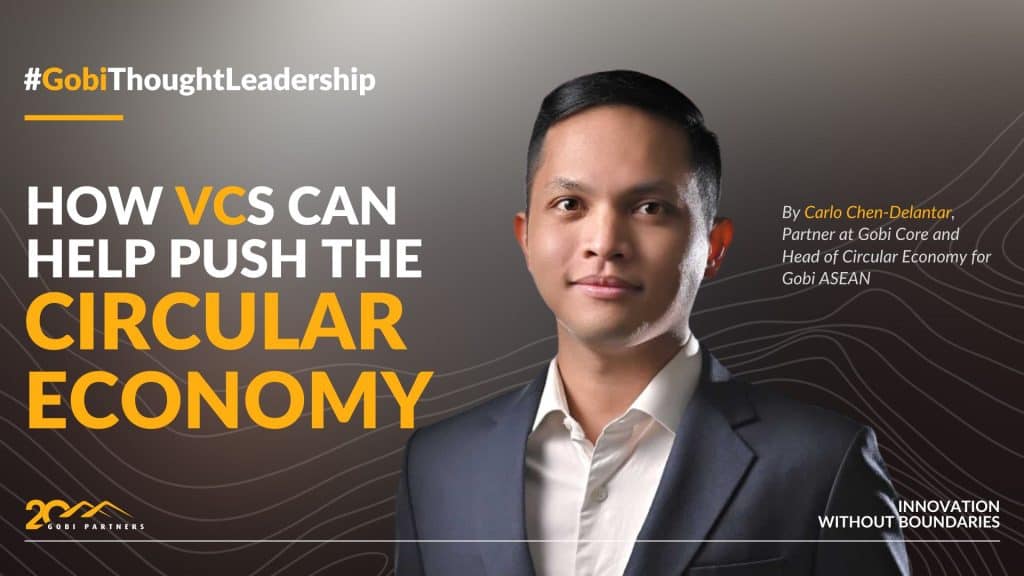 As with everything else, finance effects change. But the question today is, how can we go beyond profit to amplify positive social impact in a post-pandemic world?
That's where venture capital (VC) firms and other private entities can step in to make a difference. Profit and social impact do not have to continue being polar opposites.
I believe that VCs can spark change in the corporate sector, particularly when it comes to the circular economy.
The key to a liveable future – the circular economy, aims for the responsible consumption of resources that also sustains other living organisms at the same time, in a way that does not endanger the environment.
We're running out of resources and if we do not design products that last longer or can be recycled back into the economy, or find new innovative business models that adhere to the circular economy principles, then it is going to be hard to be in the investment industry, let alone on the VC side.
ESG is becoming increasingly relevant as the world emerges from the shadows of the Covid-19 pandemic amidst the rise of climate-related disasters, in a critical wake-up call that has brought about an age of reset.
Globally, people, businesses and governments alike are reassessing priorities after having gained first-hand experience on the consequences of benefitting at the expense of Mother Nature.
Climate change has become a tangible concern for the masses, instead of a boogeyman in the dark.
The time is ripe for change especially as the pandemic presents an opportunity to change the economic paradigm by moving from the linear economy to its circular successor.
It's time to focus on people, planet and profit as well as being kind to one another. The well-being of the planet is something that we should have taken into account very early on, but that's something that we're only realising now and that profit for profit's sake is not sustainable.
By taking the lead in navigating the intersection of financial viability and positive impact – essentially, the alignment of social values and business bottom lines as embodied in ESG frameworks, which makes sustainability measurable and holds companies accountable – VCs can play a key role in propelling the momentum to a better, more sustainable world.
My background as a country director for the clean water non-profit, Waves For Water Philippines has given me a unique insight into integrating ESG into Gobi's investment processes.
It is also what sparked my realisation that innovation and technology are the common denominators, as a solution to improve the current state of affairs, while minimising the impact on the environment.
I feel that in the VC space, innovation is the cornerstone of what we do. And the circular economy is a viable industry to invest in.