Gobi Partners Sustainability Report COP 2021
June 5, 2022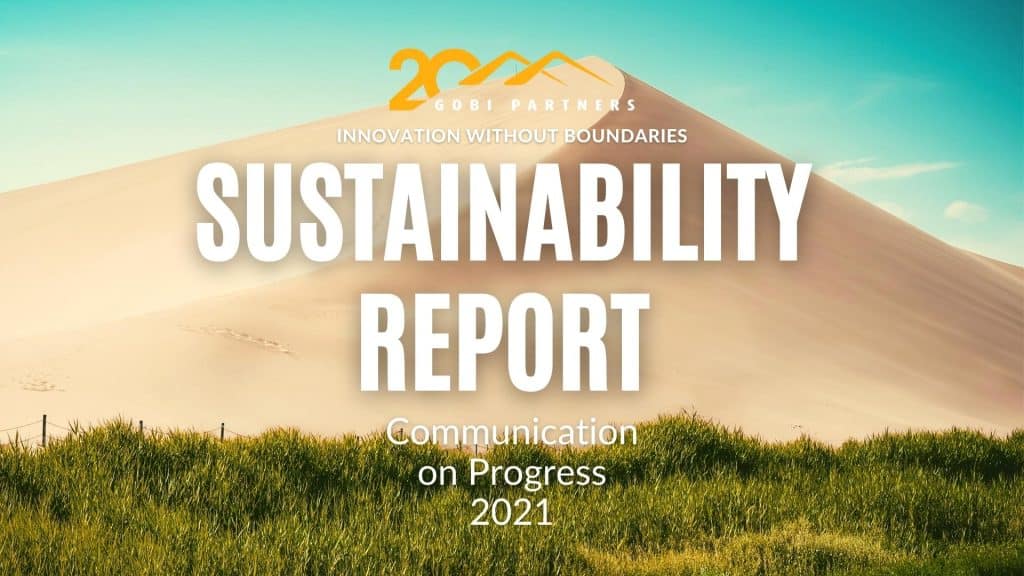 Gobi Partners is proud to release our inaugural Sustainability Report, which chronicles our accomplishments and our ongoing efforts in promoting economic development, environmental restoration, and social equality & justice through our ESG practices and sustainability initiatives. Over the past few years Gobi has unlocked new opportunities for value creation through a plethora of ESG and impact initiatives, programs, and partnerships; some of these, detailed in our report, include:
Advancement and promotion of women in tech and the gender lens ecosystem through partnerships with organizations like UN Women, launching industry platforms such as the Asian Gender-Smart Investing Forum, and the formation of thematic funds, like our Ratu Nusa Fund, a seed & early stage gender lens fund investing in women-owned/led startups in Indonesia.
Investing in startups that cater to and solve problems for underserved markets, such as the Muslim community (which drives a US$2.2 trillion Muslim economy) through our TaqwaTech funds, Techxila I and Techxila II, which are among the most active funds in the Pakistan tech ecosystem.
Promoting circular economy (CE) business models through our portfolio investments, onboarding CE-minded talent, thought leadership and content creation, and active participation in leading CE programs such as Accenture's Circulars Accelerator, and the World Economic Forum's Scale360°.
Formation of key partnerships and relationships with United Nations Global Compact (UNGC) and British International Investment to help shape best practice in ESG and socially responsible investing in the Southeast Asian startup and venture capital ecosystems.
It is especially poignant for Gobi to publish our first Sustainability Report during Pride Month and on World Environment Day, and we look forward to further advancing and promoting environmental stewardship, social progress, and good governance through our work highlighted in this report and our sustainability initiatives in the future.
A copy of our Sustainability Report can be downloaded (HERE)