Gobi Partners GBA: The Development Opportunities of Macau's Venture Capital and Startup Ecosystem
May 5, 2023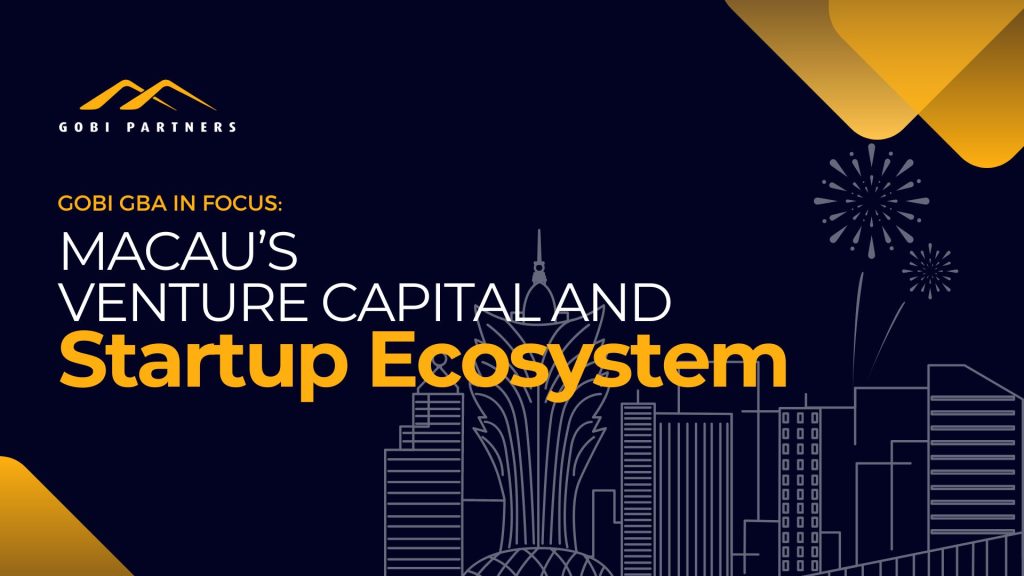 Dubbed the "Las Vegas of the East", Macau has distinguished itself with its unique blend of Portuguese and Chinese culture, attracting tourists from around the world to come and experience world-class entertainment facilities, hotels, restaurants, and historical architecture. Located in the Pearl River Delta in the Southern Guangdong Province, through the establishment of the Macau Special Administrative Region (SAR) in conjunction with the city benefiting from the "one country, two systems" policy, Macau has shown high economic growth with tourism and gambling as its economic pillars.
In recent years, the government has actively supported the development of young talent and entrepreneurship. The way we see it, the current Macau startup ecosystem is similar to that of Hong Kong five to six years ago, and Gobi Partners GBA (Gobi GBA) is dedicated to entering Macau as a pioneer in VC as we believe the development of Macau will be an important milestone in the journey  of Gobi GBA's dedication to nurturing the Greater Bay Area startup ecosystem.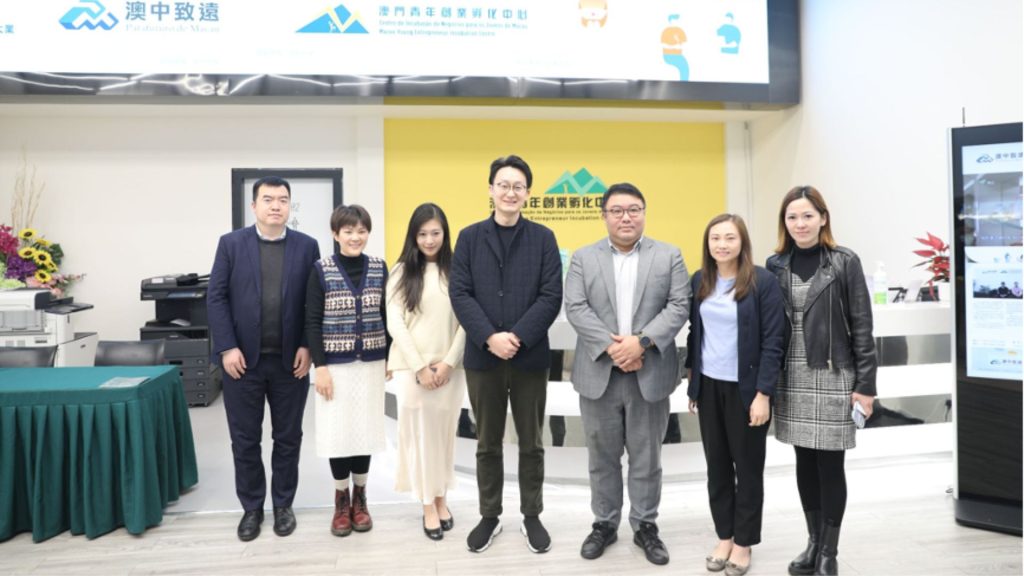 Macau's economic opportunity and dedication to providing a solid foundation for young entrepreneurs 
As one of the key 11 GBA cities, Macau is undergoing rapid development and transformation as the rest of the region's development brings forth more synergy and cooperation across industries. Macau has recorded steady economic growth with low unemployment rates, developments in infrastructure connectivity and technology and innovation, as well as their strong existing entertainment and service industry all continuing to build up the city into "one of the most open trade and investment regimes in the world" by the World Trade Organisation (WTO).
With the development of the Greater Bay Area, Macau has shown increasing efforts in its commitment to nurturing young entrepreneurs and innovators, creating various centers to support local talent in their technological and innovative pursuits.  With this objective in mind, the development of entrepreneurship was defined as a part of Macau's Five-Year Development Plan by China's central government under the stewardship of the Macau Economic Bureau.  The Government of Macau SAR established the Sino-Portuguese Young Startup and Innovation Centre in 2017, and the Macau Young Entrepreneur Incubation Centre in 2018 which works closely with various incubation centers in Mainland China to encourage the exchange of talent and expertise to mutually promote growth.  Together they have established and developed over 70 projects in sectors such as technology, commerce, service, and culture.
The Hengqin New Area
On September 5, 2021, the State Council issued the "Master Plan of the Development of the Guangdong-Macau Intensive Cooperation Zone in Hengqin", which outlines the implementation scope of the cooperation zone and established a customs supervision area for Hengqin Island. Hengqin offers opportunities for entrepreneurs through three major benefits: incubators, financial cooperation, and policies. Through these benefits and continued government support, Hengqin will continue to be a hub for incubation, in which its existing national incubator comprises Inno Valley HQ, International Commercial Center, and Hengqin Free Trade Zone bases. In total, they have incubated over 392 projects, 218 of which are from Hong Kong and Macau.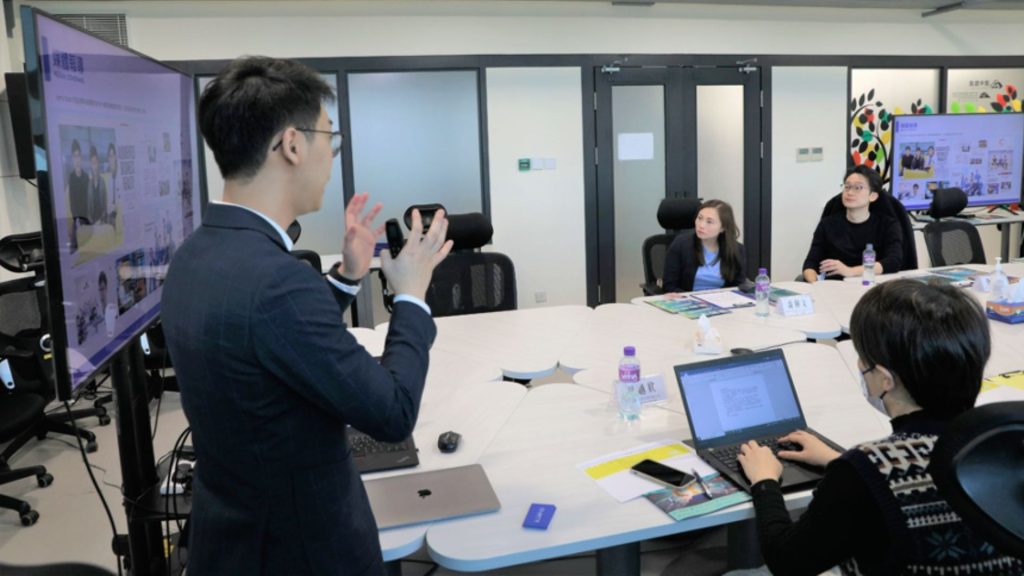 Gobi GBA's dedication to supporting the Macau startup ecosystem and local entrepreneurs  
Gobi GBA believes that as the VC landscape develops in Macau, it can become a key pillar in the Greater Bay Area through leveraging the synergy and linkage opportunities of its network, innovation companies, and government support to develop startups not just within the city but with neighboring areas such as Zhuhai and Hengqin as well.
In our commitment to nurturing the startup ecosystem in Macau and seeking out up-and-coming entrepreneurs and talent, Gobi GBA maintains close relationships with local universities to seek opportunities in commercializing technology and suitable application scenarios, and we hope to inspire and attract fellow investors into the untapped opportunity that is Macau.
Earlier this year, Gobi GBA visited various higher education institutions such as the University of Macau, Macau University of Science and Technology, and the Macau City University, as well as other local startup incubators for site visits to discover more about the local innovation landscape. In our team's visit to the Macau Youth Entrepreneurship Incubation Center, we were joined by Mr. Lin Jiawei, CEO of the incubation center, who facilitated investment matchmaking meetings jointly with local authorities, and shared ideas about entrepreneurial projects and ways to collaboratively work towards laying a solid foundation to build up the local innovation ecosystem.
To further our support and understanding of Macau's technology and venture capital ecosystem and its dedication to innovation, Gobi Partners is an event partner of the Beyond Expo 2023 held at The Venetian from May 10-14. The event will bring together investors, government officials, C-suites of Fortune 500 companies, tech giants, industry thought leaders, investors, and more to discuss developments and opportunities in innovation and technology. Find out more about the Beyond Expo here: https://www.beyondexpo.com/