Gobi Partners Appoints Carlo Chen-Delantar as New Head of ESG
December 8, 2022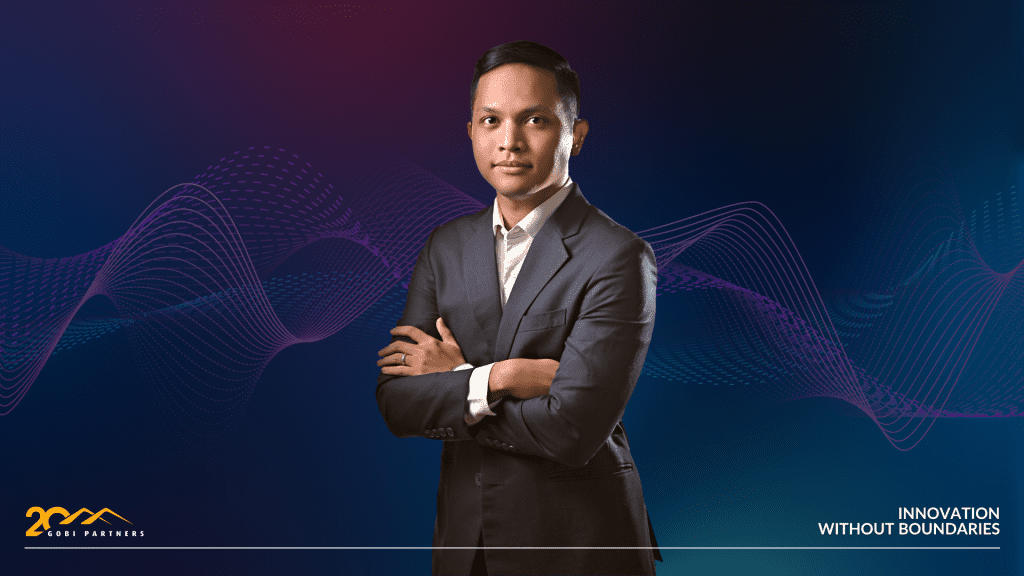 MANILA, 8 Dec 2022: Gobi Partners, the most interconnected Pan-Asian venture capital (VC) firm with US$1.5 billion in assets under management, has appointed Carlo Chen-Delantar as its Head of ESG, to further advance the company's environmental, social and governance (ESG) agenda. He will replace Gobi's outgoing ESG Head, Paul Ark.
Prior to this appointment, Carlo served and continues his position as the Head of Circular Economy for Gobi ASEAN. He is also a Founding Partner for the Gobi-Core Philippine Fund (Gobi-Core), a joint-venture partnership between Gobi Partners and Core Capital investing in promising Filipino startups.
This appointment reaffirms Gobi's continued commitment to building a strong sustainability foundation to ensure that all its investments remain socially responsible and impactful, in line with the integration of the firm's ESG policy and practices across all aspects of its business, including its portfolio companies.
On his plans to drive Gobi Partners' ESG agenda forward, Carlo said, "The digital economy is the biggest driving force of development in ASEAN. In the last three years, we saw 100 million internet users come online and going forward, the region's digital economy is expected to grow twice as fast as the GDP through to 2030. I believe that Gobi can help digital economy players play a positive role in shifting the economy towards a sustainable, innovative, and compassionate future."
"With the growth of our portfolio companies, their expanded reach and therefore the responsibility to stakeholders creates an opportunity to create long-term value for the ecosystem through governance structure and accountability," he continued.
Leveraging his varied expertise across the fields of entrepreneurship and early-stage investing, particularly in the fast-growing Philippine startup ecosystem, Carlo will be taking a greater role in the company's approach to the circular economy, underserved communities and women entrepreneurs.
Among these are Gobi Partners' diversity, equity and inclusion initiatives, such as its TaqwaTech investment strategy to empower Muslim founders and economies, in addition to its women empowerment initiatives such as the Asia Gender Smart Investing Forum with United Nations Women and its annual gender-lens pitch competitions with She Loves Tech as well as its corporate social responsibility arm #GobiCares.
"I would like to first extend our appreciation and gratitude to Paul Ark for all the great work he has done for Gobi Partners. He has been an integral asset in setting up the framework and refining the company's focus and training on ESG," said Partner and ESG Committee Chairperson, Soo Wei Shaw.
Carlo's appointment, she added, is a welcome development that would enrich Gobi Partners' long-held responsible investment practice and enable the company to seek more impactful investments in value-generating startups and entrepreneurs by identifying untapped opportunities and catering to underserved markets and consumers.
"Carlo's hands-on experience in integrating global ESG standards into the foundation and operations of early-stage startups will be fundamental for our portfolio's sustainable growth. He is well positioned to balance the scales of profit, people and the planet for Gobi Partners."
Before joining the Gobi family, Carlo operated and scaled sustainability-driven businesses which achieved Benefit Corporation (B Corp) and Cradle2Cradle certifications. He also served as the Philippines Country Director for the global non-profit Waves for Water, which provided clean water access to more than one million Filipinos through distributed filtration systems.
Carlo is currently a Circular Economy Pioneer at the Ellen MacArthur Foundation and also served as the Co-Chair of the Global Shapers Climate Action Steering Committee at the World Economic Forum from 2018-2021. Under his leadership, the committee mobilized more than two million people in climate initiatives and contributed to changing 14 policies globally. He also sits on the GoTo group (IDX:GOTO)'s external Sustainability Advisory Council where he advises on the company's 'Three Zeros' commitments (Zero Emissions, Zero Waste, Zero Barriers).
Carlo was also recognized in the 2018 Forbes Asia 30 under 30 and was awarded the Development Award and the Bayanihan Award by former Philippine President Rodrigo Duterte for his humanitarian work.
ENDS
---
About Gobi Partners
Gobi Partners is the most interconnected Pan-Asian venture capital firm with US$1.5 billion in assets under management (AUM) across North Asia, South Asia and ASEAN. Headquartered in Kuala Lumpur and Hong Kong, the firm supports entrepreneurs from the early to growth stages and focuses on emerging and underserved markets.
Founded in 2002, Gobi has raised 15 funds to date, invested in over 320 startups and nurtured 10 unicorns. Gobi has grown to 15 locations across key markets in Bangkok, Beijing, Cairo, Guangzhou, Ho Chi Minh City, Hong Kong, Jakarta, Karachi, Kuala Lumpur, Lahore, Manila, Shanghai, Shenzhen, Singapore and Surabaya.
As a participant of the United Nations Global Compact, Gobi Partners is committed to aligning strategies and operations with universal principles on human rights, labour, environment and anti-corruption to ensure long-term value creation and sustainability across our portfolio.
About Core Capital
Founded in 2018, Core Capital is a local and independent venture capital firm in Manila, Philippines. Core Capital provides early-stage financing for technology companies with a focus on the Philippines. The firm invests through its first fund the Gobi-Core PH Fund, co-managed with Gobi Partners.
About Gobi-Core Philippine Fund
The Gobi-Core PH Fund is a joint-venture partnership between Gobi Partners and Core Capital. Through its first fund, Gobi-Core PH fund, it aims to invest in the next wave of entrepreneurs in the Philippines – for Filipinos, by Filipinos.