Gobi Celebrates Women's Month with DigitALL: Innovation and Technology for Gender Equality Event
March 30, 2023
In light of Women's Day on March 8, 2023 and this year's theme: "DigitALL: Innovation and Technology for Gender Equality", Gobi Partners and HSBC co-hosted a gathering on March 27, 2023, with our valued founders, limited partners, and ecosystem partners to celebrate and encourage meaningful conversations on the importance of diversity and inclusion in the finance and technology ecosystem.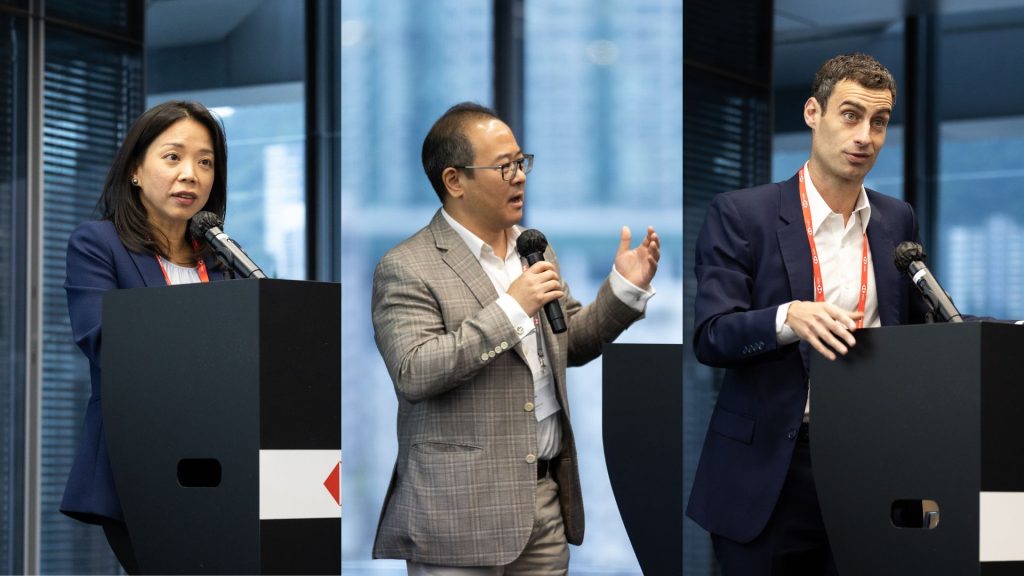 The night began with opening remarks by Luanne Lim, Chief Executive of HSBC HK, in which she shared, "No progress should be taken for granted. Today gives us a chance to reflect on the road ahead, what remains to be done in support of diversity and empowering young female talent especially in finance and technology. Because women's empowerment does not just happen. It is day-to-day attention to detail. It is a commitment to ensure that women can have both a career and family if they choose to, or earn the same as their male counterparts doing the same job, and that they can reach the top of organisations because they deserve it. We have a duty to set an example to society and the economy of what a world of fair chances looks like."
Luanne's speech was followed by two sharings from Thomas Tsao, Founding Partner of Gobi Partners, and Thomas Elliott, Managing Director, Head of Client Coverage, Commercial Banking, HSBC Hong Kong, highlighting the importance of male allies in the fight for diversity. 
Thomas Tsao highlights, "When you look at the term 'women', it is also the Chinese pinyin for "我們" (us). We're doing this tonight and we're celebrating women because when women are thriving with an equal opportunity and platform, we all thrive."
Thomas Elliott follows on to add, "As males we cannot always fully empathise with some of the challenges women have to go through to get where they deserve or want to be. Reading the literature and taking an interest is one thing, but the second (thing) that's really important is having conversations and dialogue, and that includes a lot of listening. It includes thinking about how you can actively contribute to a good environment where people feel included and can make an impact; that the contributions they want to make really mean something."
We also had the privilege of welcoming a panel of esteemed women leaders including Cindy Chow, Executive Director of the Alibaba Hong Kong Entrepreneurs Fund (AEF); Winnie Chiu, President and Executive Director of Dorsett Hospitality International; and Elizabeth Bradford, Managing Director, Wholesale Banking, HSBC Hong Kong, on diversity and empowerment of young diverse talent in the technology and finance industry, moderated by JJ Erpaiboon, Diversity Lead for Gobi Partners. 
The panel discussed the change in their aspirations throughout their career journey, and emphasised the importance of female role models, a growth mindset, male allies, and prioritised learning over perfectionism—a trait commonly seen in women in the workplace—as well as the importance of empathy and open-mindedness from both genders in understanding each other in dialogue about workplace culture and equal opportunity.
Gobi Partners wraps up its month-long celebration of International Women's Day with the upcoming Asia Gender-Smart Investing Workshop (AGI 2023). Held across two days on 30 and 31 March, in collaboration with UN Women, the workshop brings together private sector industry leaders from around Asia to promote the adoption of gender lens in investment decision-making and DEI integration for startups.