Eureka AI Partners with CKDelta, a Member of CK Hutchison Holdings, to Deliver Market Intelligence at Scale
May 25, 2022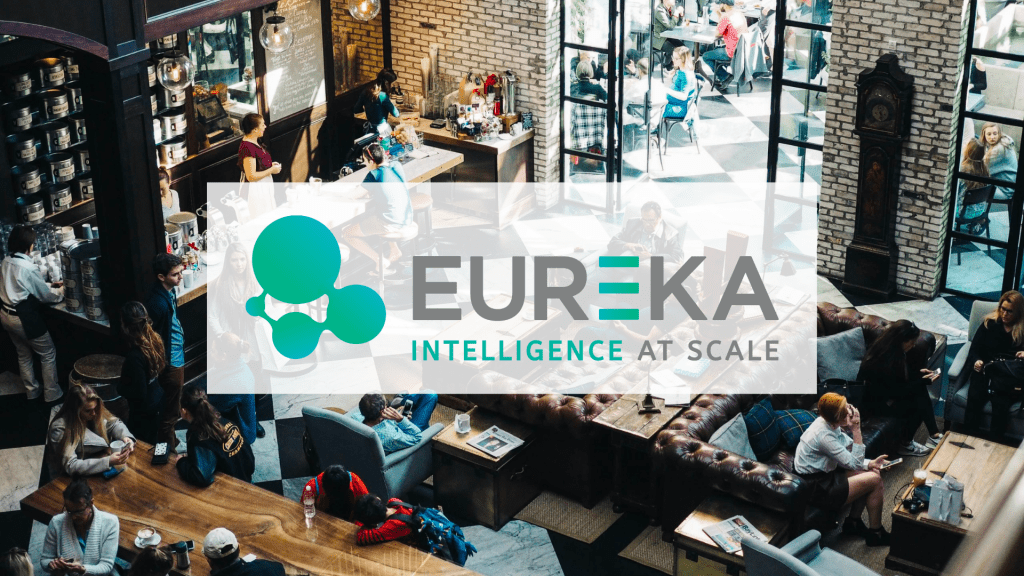 Through the partnership, Eureka and CKDelta will bring enterprises intelligence to serve their customers better.
Eureka, an enterprise software company focused on applying AI to large scale data sets, is partnering with CKDelta, a member of CK Hutchison Holdings, to provide companies with intelligence on what is happening in the digital market.
Increasing digitization is creating large scale data sets which are difficult for companies to manage and extract value from in a privacy-compliant way. Eureka's DS2 AI / ML platform processes large scale data sets to be used for its' suite of intelligence products to deliver value to customers. Eureka's Omni market intelligence platform creates the largest continuous market research panel in a country.
"Given the acceleration of digital adoption, companies are looking to understand what is happening in the market, and how they can serve their customers better," remarked Benjamin Soemartopo, CEO of Eureka. "CKDelta has created a best in class team to work across the CK Hutchinson group to enable the adoption of solutions, and through our partnership, we'll be able to help unlock value from this large dataset in an entirely privacy-compliant manner and bring these products to market."
"We're thrilled to bring together two world-class teams of data scientists and industry experts," said Geoff McGrath, Managing Director of CKDelta. "Our combined, innovative approach will deliver a trusted and privacy compliant platform and intelligence at scale for our enterprise clients to serve their customers and maximize ROI."
Eureka and CKDelta's data science teams will join Eureka's DS2 platform with CKDelta's data solutions and privacy-compliant data activation. Eureka and CKDelta plan to extend their cooperation across the 3 Group and its affiliates, which serve around 100 million customers in 12 markets worldwide, along with companies across the broader CK Hutchinson Group.
*****
About Eureka AI
Eureka is an enterprise software company whose products allow companies to derive intelligence at scale by applying AI and Machine Learning to large scale external and internal data sets and combining them.  Eureka's market intelligence product Omni provides the largest continuous market research panel in a country for digital and location intelligence.  Eureka's DS2 ML Ops platform including Feature Store and Model Store provides data scientists the tools to deliver data science at scale.  Eureka works with Fortune 500 companies in telecom, banking, insurance, eCommerce and transport and has offices across Asia, the Middle East, Africa and the United States.  Learn more at www.eureka.ai
About CKDelta
CKDelta is a unique 21st Century start-up data innovation company, and a member of one of the largest conglomerates in the world, CK Hutchison Holdings. CKDelta designs and lab-tests bespoke data models for businesses, using diverse data sets, to both understand what is happening now, and to predict what is coming. 
CKDelta's approach is unique and delivers a range of benefits, including:
Accessibility to uniquely diverse and high-quality data sets
A diverse range of skills and sector expertise
The ability to rapid-prototype and implement scenarios at an industrial scale
CKDelta applies most of what they do to companies within their own partnership. CK Hutchison's diverse portfolio of businesses provides a wide source of business data from across the globe, which is constantly growing and refreshing. This data provides a unique opportunity to design, lab-test and trial scalable business solutions in a reliable and secure environment. This minimises risk and uncertainty, giving an accurate picture of how solutions will play out in the market when they go live.
CKDelta's capabilities are already being applied in a variety of industry sectors and categories. They can create value in almost any business context, from retail, mobility and utilities, to telecoms and financial services.