Celebrating the Women of Gobi: An interview with AVANA Co-founder, Yienyee Soh
March 21, 2023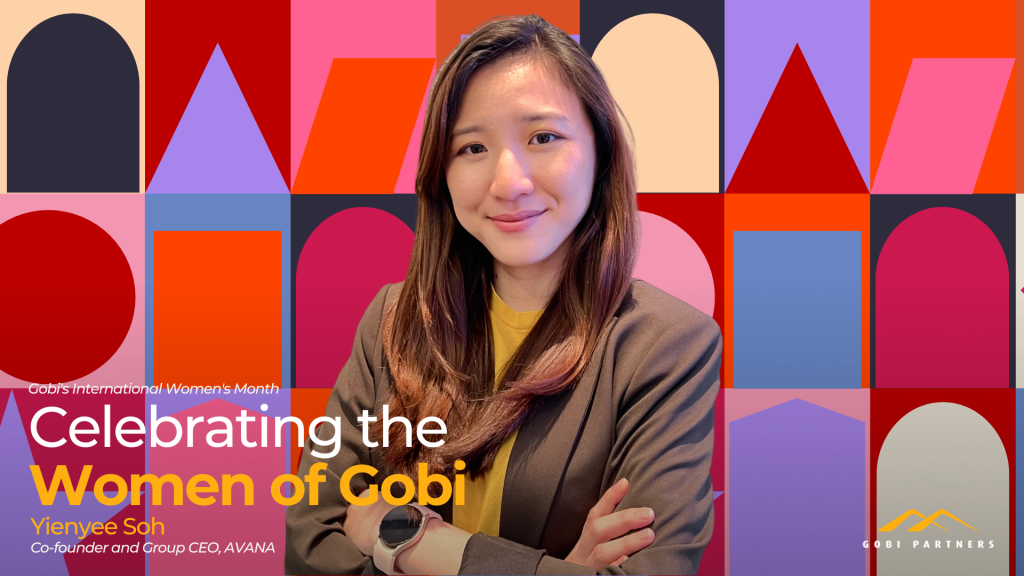 The tech industry has seen booming growth in the past few decades, creating demand for technical talents to fill in roles. However, it is clear that despite the industry's vast opportunities, gender diversity in tech is nowhere where it should be. The World Bank reports that globally women make up less than 40% of the global workforce.
According to Women in Tech Network, it will take about 133 years to close the economic gender gap. While it is problematic, raising awareness and sounding the alarm is the first step before finding the right solution and long-term strategies to create diversity – not only for tokenage, but for organisations to be mindful of hiring practices and work cultures.
For International Women's Day (IWD) 2023, AVANA Co-founder and Group CEO, Yienyee Soh spoke to Gobi on her journey and lessons learned as a woman in tech. 
"Digital female leaders are still a rarity, and we should aim for more women leaders in technology to not just be the "only" but to be the "among" many others," said Yienyee who admits that it has been a tough and lonely journey since the passing of her Co-founder and husband, Luqman Adris.
"It has been a tough year after losing our Co-founder, so it's a solo founder journey for me now…but now more than ever we're looking to strengthen our product with more enhancements and to take it to the next level. The dream of taking AVANA regionally across Southeast Asia is still there, despite the road bumps."
Despite the challenges, Yienyee is grateful for the support she has received, both in funding from investors like Gobi and from colleagues who give it their all to make AVANA the leader of their segment.
"Gobi has been a tremendous support throughout my entrepreneurial journey. AVANA in particular has benefited from learning from other Gobi portfolios and leveraging their experiences so we don't have to replicate the same mistake," she said.
Since AVANA's clientele are primarily entrepreneurs themselves, Yienyee has also seen considerable growth in female entrepreneurship since the pandemic.
"While it is understandable that some people might not have an entrepreneurial mindset, empowering women with tech to fuel their passion project is a great initiative for women to thrive not just in metropolitan cities but even in the most remote locations in the country. Ultimately it is about identifying the end goal and the output that you can give."
Seven years in the industry and especially now as a solo entrepreneur, Yienyee knows that courage and building relationships with partners and investors alike are key to continuous success.
"My advice to other female entrepreneurs is you missed 100% of chances not taken so just TAKE IT. The satisfaction of saying 'Hey, at least I've tried' is more important than not taking the first step."
"And to always remember that it takes effort to earn the trust of investors and build relationships with partners. It is important to give them the benefit of the doubt as they build their career differently and we came along and changed the whole system. Here at AVANA, our priority is your business success no matter how big or small."
AVANA is a social commerce platform that helps business owners sell through their websites as well as social media platforms. They utilise the latest technological innovations and systems integrated with social media and have been helping over 100,000 businesses in optimising their brands and integrating online business automation, simplifying e-commerce for their clientele.
AVANA is a Gobi portfolio company through the Superseed Fund.