20 Years, 20 Questions: Getting Candid with Thomas G. Tsao
September 23, 2021
As we approach Gobi Partners' 20th anniversary in 2022, here is an inside look into the workings of Gobi and its portfolio companies. First up is 20 Questions with Thomas G. Tsao (Tom), the Founding Partner who has led Gobi from the very beginning in 2002. Every 20 days, we will be releasing new, Gobi-exclusive interviews with movers and shakers in the Asian startup ecosystem.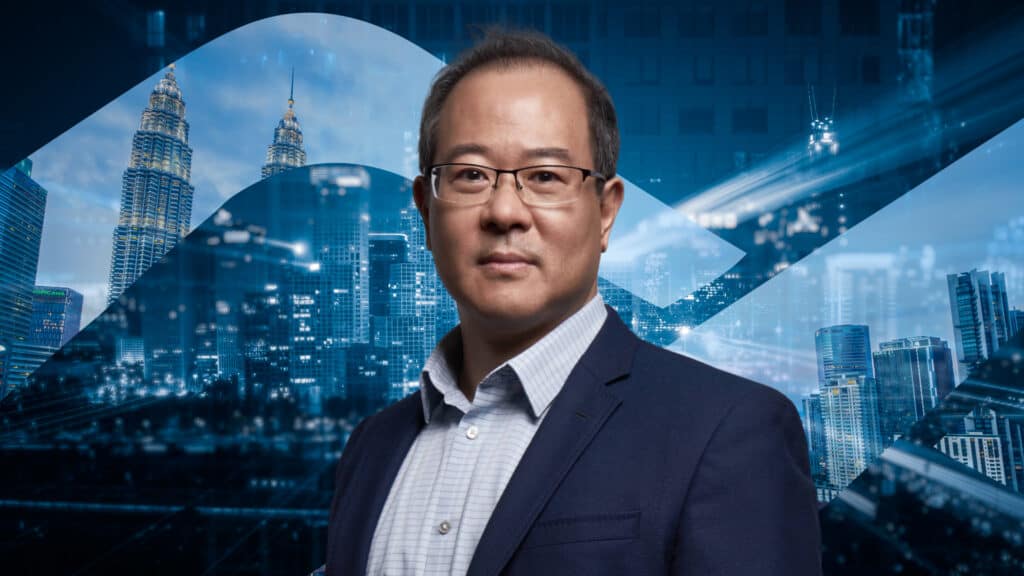 1. What made you want to become a venture capitalist (VC)?
I started off in banking, mergers and acquisitions, actually. I covered financial institutions on Wall Street for two years. Then I came to Asia, when we worked on the privatization of Chinese state-owned enterprises. I wanted to do VC because I felt that venture is really about helping the underdog. That's something I've always believed in. I also think it levels the playing field. The best VCs provide capital and access to opportunity; to the best problem solvers regardless of who they are.
Making that jump to VC was about unleashing that entrepreneurial mindset. When you provide the right environment, entrepreneurs do great things. In the past, countries thought their greatest natural resources were oil, coal reserves, or gold reserves. No! Your greatest natural resource is your people, your entrepreneurial talent.
2. What lessons did you learn from your first fund that has affected how you approach future funds?
Keep the momentum going. When you enter an emerging market and start seeing some success, it doesn't stop there. You've got to keep following up, then the pace picks up again and again till it becomes like a flywheel. First movers have a massive advantage, so once you build value and gain access to great entrepreneurs, you become part of a virtuous cycle. If you find yourself in a fortunate situation, keep pushing and take advantage of that momentum.
3. In your 20 years of investing, what deal still makes you smile?
Back in Shanghai in 2007, one of Gobi's earliest investees was Digital Media Group (DMG) which created the world's first subway opera, or 'subopera'. It was called 'A Sunny Day', made up of two-minute episodes played on a loop between stops. The next day the next episode shows. DMG crafted a story that could stand alone if passengers watched only one episode, but also worked as a 40-episode series for daily commuters. This was before smartphones were everywhere. When I think back, I still smile because we got star actors like Huang Xiao Ming and Starbucks and Pepsi to finance it. You could say we pioneered the subway opera!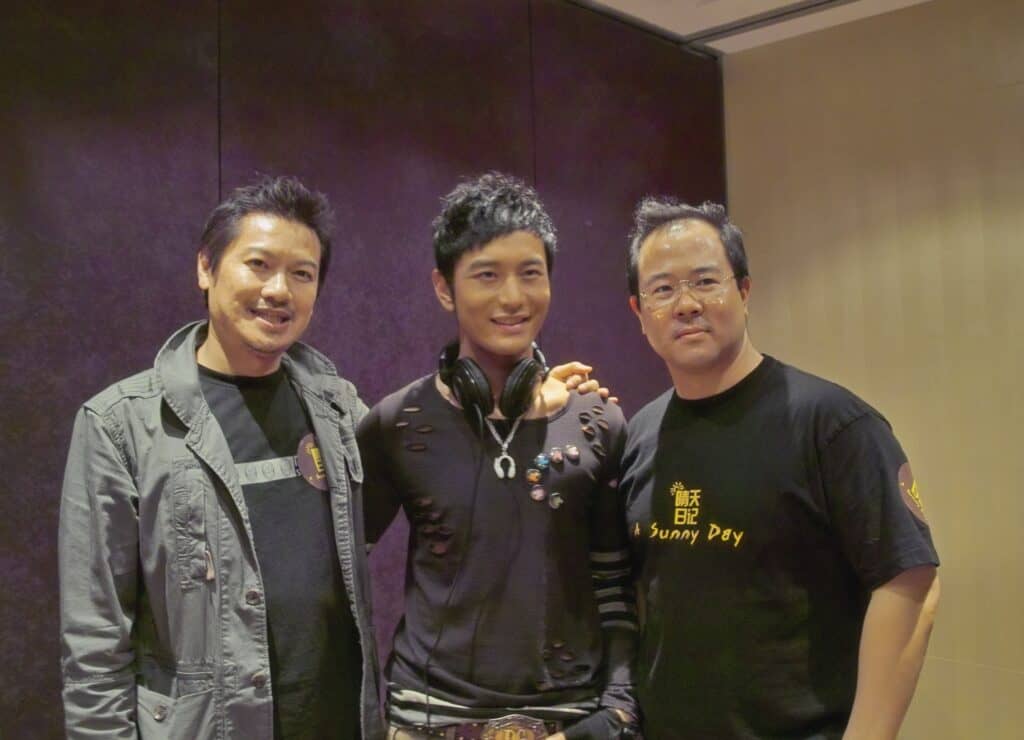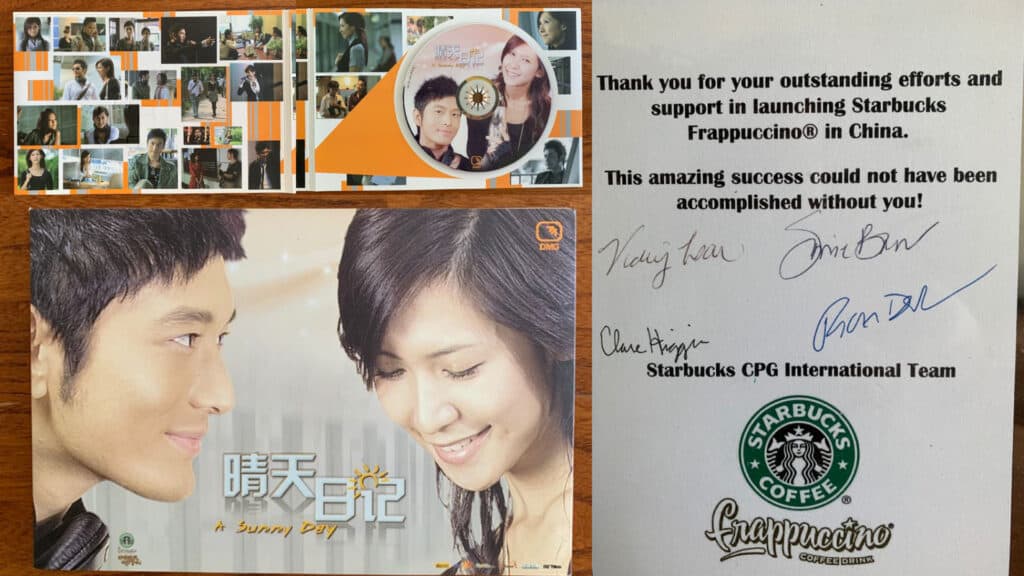 4. What's one rule of investing you don't break?
If it's a great company, you shouldn't worry about the initial entry valuation. When I started Gobi, we would do our financial modeling and come up with a price. We wanted to be disciplined and not overpay. Over time, I realized that hitting on a big winner is so very rare. In the end, the question will be not what you paid for it in the beginning, but where were you when it took off?
5. Your biggest pet peeve in the startup space?
People make the entrepreneurial journey sound easier than it is. Look at (Carsome CEO) Eric Cheng now – they've just turned unicorn and raising round after round, so there's this misconception that he's an overnight success. That couldn't be further from the truth! It took Eric 10 years of a lot of behind-the-scenes heavy lifting to get this far. Sometimes this gets lost. Entrepreneurship is supposed to be hard. What's the old joke? "If you think dying is hard, try entrepreneurship."
6. The first thing people notice about you?
That I'm shorter when they meet me in person. And I got a big bald spot, which you can't see from the front. When people meet me they say, "I always thought you would be taller." I wish that too, but I'd have to blame my mother. She's great, but she's not very tall.
7. Weirdest pitch? Weirdest place you've been pitched to?
Both are urinal-related. *laughs* In the early 2000s when Internet technology was heating up, I was followed into the men's room by somebody who wanted to pitch me. I was at the urinals, and he just kept talking to me. It was like an elevator pitch but in the bathroom.
The weirdest pitch was at a separate incident. Essentially they wanted to install digital screens in front of urinals. They even came up with this term, the 'P spot'. When a man's standing in front of the urinal, you fixate on a point in front of the urinal and supposedly, that's the P spot. I couldn't believe it. They said: "Now imagine we put a screen. It's natural. As you're peeing, you will look at the screen and we'll grab your attention." Since it would be installed at bars and nightclubs, they wanted to advertise alcohol and condoms. That was the weirdest idea I've ever heard.
8. In 20 years of being a VC, where's the most remote place you've been to?
Gobi's made a name in 'emerging markets' and that's been applied to all sorts of places over time. Growing up in Long Island as a child of Taiwanese immigrants, it was a pretty big deal when I stepped foot back in China in 2002. Decades before, some members of my family were nationalists and had to leave China for Taiwan. So I was one of the first guys from the family when I set up Gobi in Shanghai. Back then, China was an emerging market, remote to Silicon Valley. Years later, we expanded to ASEAN when it was still seen as remote, and likewise for Pakistan. At this point, I've been to Lahore close to 10 times. Most recently I was in Accra in Ghana. What's great is that where Gobi goes, we bring this mindset that great entrepreneurial talent is evenly distributed around the world, but access to opportunity is not. Next, we want to connect Africa to Asia for our bi-continental strategy.
9. Was there a single moment that made you decide to put underserved markets at the heart of Gobi's strategy?
In the early 2000s when we were taking Chinese Internet entrepreneurs to Sand Hill Road (the so-called 'Main Street of Venture Capital') in Silicon Valley to pitch to investors, I noticed how many personal biases played into the process. Back then, there was no precedent for what a successful Chinese Internet entrepreneur should look like, people just couldn't envision it. Even the differences in dressing – China's best suits and leather shoes vs Sand Hill Road open shirts and cool khakis – affected the pitching process. To get investors to focus on the product and the actual startup, they had to subconsciously send out the right cultural cues: "Hey look, we're just like you!" So we took them shopping for new clothes and new haircuts.
Biases still affect the investment process today. Pakistani entrepreneurs face perceptions about Muslim countries, female entrepreneurs get less than 3% of global VC funding because investors still have a mental barrier.
Pitching sessions should be like The Voice: investors turn their backs on the stage and just listen to the idea. You like it, you turn around. We're still trying to overcome these biases, and to some extent successes in China and Southeast Asia have helped. Success begets success. so we want to create success stories out of the Middle East and Africa, and with women founders.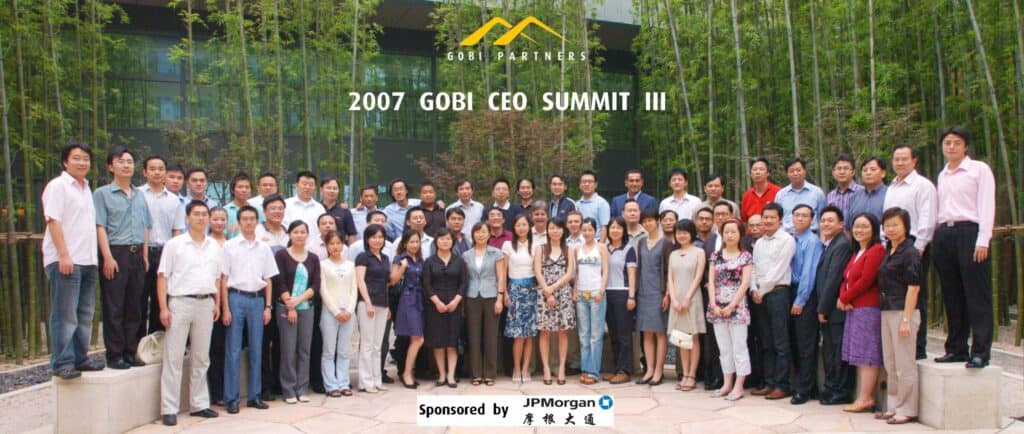 10. Why focus on the Muslim economy and TaqwaTech?
Growing up in Long Island and then later working in China, I rarely had the opportunity to make Muslim friends. Gobi started in Shanghai in 2002, not long after 9-11. As an American — and even in China — there was a certain perception. I've been in Kuala Lumpur for six years now, since 2015. Living in a country that is predominantly Muslim for the first time, enjoying myself and seeing how friendly people are — that really opened my eyes. On my first night in Kuala Lumpur, I woke up at the crack of dawn to the azan (the call to prayer). It was a very haunting song and a real wake-up call that I was in a different culture. My curiosity took over. At Gobi, we constantly do deep dives, trying to find headlights into the future. As I dug deeper and talked to more people, it became obvious that the global Muslim economy could be a bigger opportunity than even China was back in the early 2000s.
As I spent time in Malaysia, traveled to Indonesia, and then explored Pakistan and the Middle East, the TaqwaTech thesis took shape. There are 1.8 billion Muslims in the world and it's the fastest-growing demographic segment. It's one of the big untapped opportunities for the next couple of decades. Several years ago I met (former Malaysian Deputy Prime Minister) Tun Musa Hitam, who was chairman of the World Islamic Economic Forum. He told me close to 25% of the global population is Muslim but they only account for 8% of the world's economy. That blew my mind. It means that Muslims are, on average, poorer. Post 9-11, this massive lack of opportunity resulted in many young people being drawn to more radical elements of Islam. If we could equalize the economic opportunities for Muslim entrepreneurs or startups in Muslim economies, the global Muslim economy will grow 4x. That's a massive uplift in value, with a social impact on a widespread, global scale.
11. Causes or issues close to your heart?
Education for underserved, underprivileged communities. I'm a first-generation American, and my father was a deaf immigrant. I benefited from many programs that provided equal access to opportunities to the underprivileged. In 10th grade, I attended the Hugh O'Brian Youth Leadership (HOBY) program and represented New York state. Through HOBY, I visited another state for the first time and built up my confidence. In high school, I was selected as a Presidential Scholar, where they picked one girl and one boy to represent each state to the White House. I got to meet President Ronald Reagan.
I realized that with recognition comes responsibility. At Harvard, I benefited from financial aid. Even then, there are still two Harvards, as they say in The Social Network. You're in Harvard, but you still don't have access to the same social capital some students had. Again, I got lucky with the Sponsors for Educational Opportunity (SEO) program, which got Asian Americans access to Wall Street internships. I didn't realize then that Wall Street internships require certain relationships, not just good grades.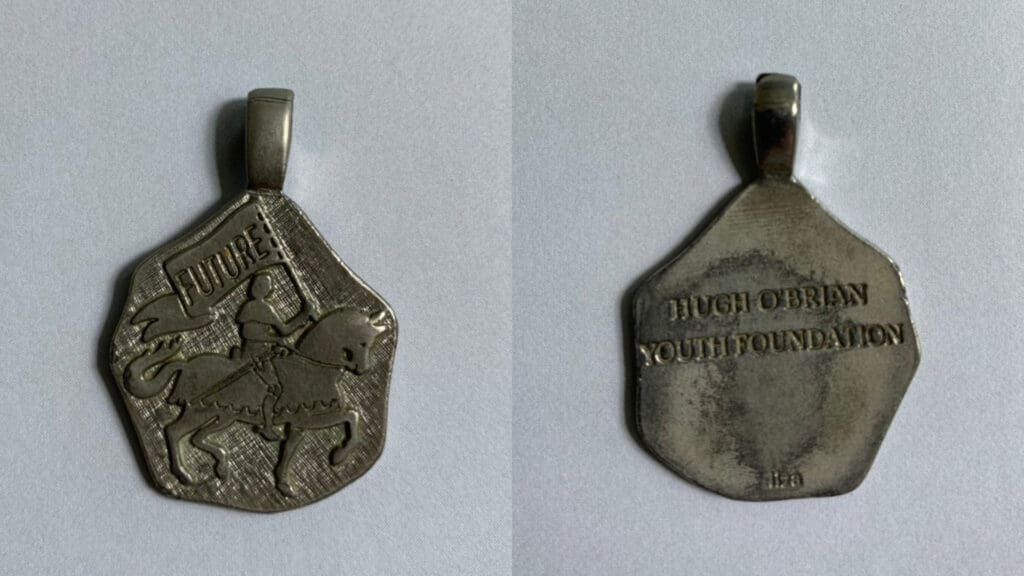 12. How has that informed your focus on environment, social and governance (ESG) investing?
I try to give back by passing on these opportunities to other underserved, underprivileged communities. Since I helped set up SEO China in 2006, we've created hundreds of internships for China's best and brightest. In China, just like Harvard, there are two Tsinghuas and two Beidas (Peking University). Many students go through rigorous testing and are the first in their families to get into college, but still, nothing is guaranteed.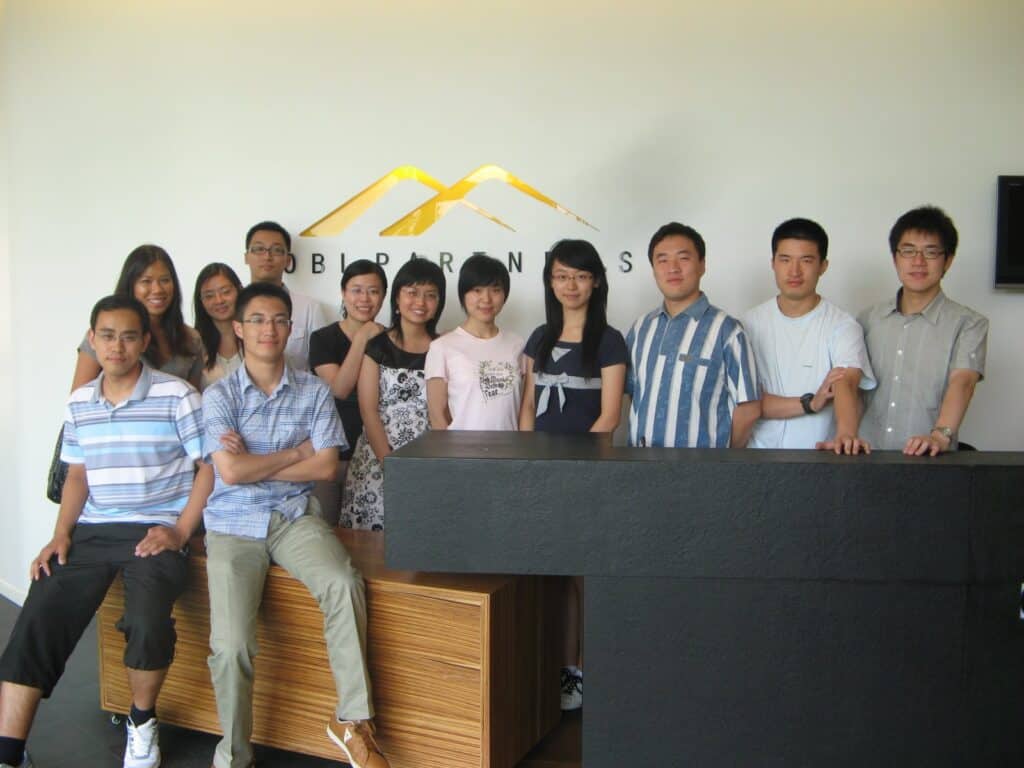 I'm also chairman of the Presidential Scholars Foundation, where we've recognized former scholars like Attorney General Merrick Garland. These organizations have had a tremendous impact on my life. I wouldn't be here today without them. Part of the reason Gobi pounds the table for ESG investing is that I'm proof that it works. I'm the 'S' in ESG.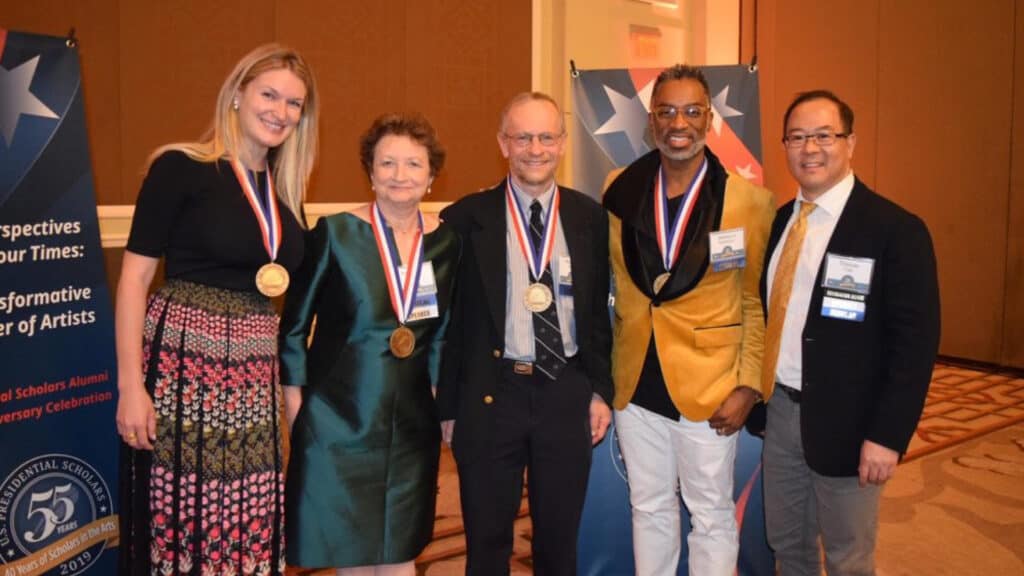 13. Best advice you've received?
My mentor is Professor Felda Hardymon (also general partner of Bessemer Venture Partners). He once asked me: "If you were playing a chess game against a far better player, what would you do to beat them?" And I kept answering, "Try again, or study harder." But if all that trying and studying doesn't work, what do you do? You flip the chessboard and change the game. That is disruption. Flipping the chessboard is entrepreneurship, the essence of innovation.
14. How has the pandemic changed you?
COVID was a global wake-up call. We've talked about the likelihood of a pandemic for years, and it suddenly happened. Same with climate change and pollution. Not enough are taking it seriously. If COVID cannot get us to finally take some action, I don't know what will. I think the pandemic will usher in a new age of ESG investing. People who can influence and make a little bit of a difference have to do it. You can't depend on one savior to come out, everybody's got to play their part.
Gobi is reinforcing that message by implementing ESG across our entire platform. Some may not think that's a big deal. But, we do what we can, and if that serves as an inspiration, and boosts larger initiatives and messaging, it'd be worth it. We have to put our money where our mouth is, for the next generation. We're all just stewards of this planet.
15. What can you never overinvest in?
Ultimately, you can never overinvest in people who create hope. As bad as it seems, as long as they're around, I feel good about the next generation. These hope creators and opportunity makers are just other names for entrepreneurs. We can never overinvest in ecosystems that identify and nurture entrepreneurs.
16. Your most prized possession?
That would be the second-place pin that I got from my 8th-grade floor hockey championship, which was a big deal in Long Island. My team won in 7th grade, but in 8th-grade the team split up with some boys forming a superteam. That meant leaving the other half of the team. I decided to stick with the uninvited half. We overcame the odds and beat my former team in the semifinals. That experience gave me a lot of confidence.
"Ultimately, you can never overinvest in people who create hope…entrepreneurs. We can never overinvest in ecosystems that identify and nurture entrepreneurs."
17. Growing up, did you have dogs or cats?
Ants! My parents wouldn't let me have pets and I'm allergic to cats. In 7th grade, we played around with Plexiglass in shop class. One day, I read that if you take two pieces of Plexiglass, fill it with dirt and put ants in it, you would be able to see through the tunnels the ants were building in the 'hill'. I kept this colony under my room floorboards for months. When my parents discovered it, they were very upset. But I told them it was for a science project, and that's how my science project became all about ants. I ended up writing an English essay about ants. Fifteen years later (1998), two ant-based films came out: Antz and A Bug's Life. I think my story was actually better.
18. How have you spent your lockdown?
I've followed the Demon Slayer anime TV series and recently watched the Demon Slayer movie: Mugen Train, which was fantastic. But I recently watched another anime series called Psycho-Pass. It's very prescient, similar to Minority Report. It's a world full of cameras, powered by an AI that scans people for their intent to commit a crime. The show says so much about politics, and it's a great commentary on our society.
I've tried to set aside time for new languages, currently, I'm learning Arabic. I've also been growing flowers over the past year and they're really blooming. I'm trying my hand at growing peppers now.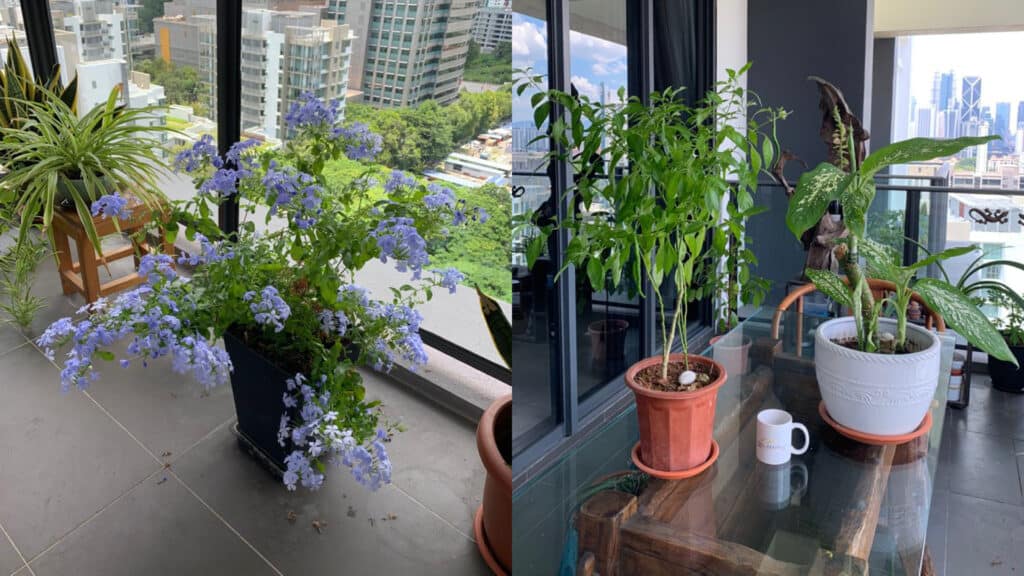 19. What's your superpower?
Proofreading. I get fixated on typos. It's like a gift or some sort of sixth sense. You know, it's like that kid that sees dead people. I see typos. I just want the finished product to be perfect.
20. What do you want to be remembered for?
I was a beneficiary of organizations and people who provided opportunities. If we can create ecosystems that help underserved people and get entrepreneurs to join this global problem-solving effort, that would be fantastic. It would all be worthwhile. I hope that one day, people will say, "Look how much access and opportunities Gobi provided to underserved communities."