20 Years, 20 Questions: Getting Candid with Jamaludin Bujang
January 21, 2022
As we celebrate Gobi Partners' 20th anniversary in 2022, we will be sharing inside looks into the workings of Gobi and its portfolio companies. This edition of 20 Questions features Jamaludin Bujang, Managing Director of Gobi Malaysia, who has been with Gobi since 2019. Every 20 days, we will be releasing new, Gobi-exclusive interviews with movers and shakers in the Asian startup ecosystem.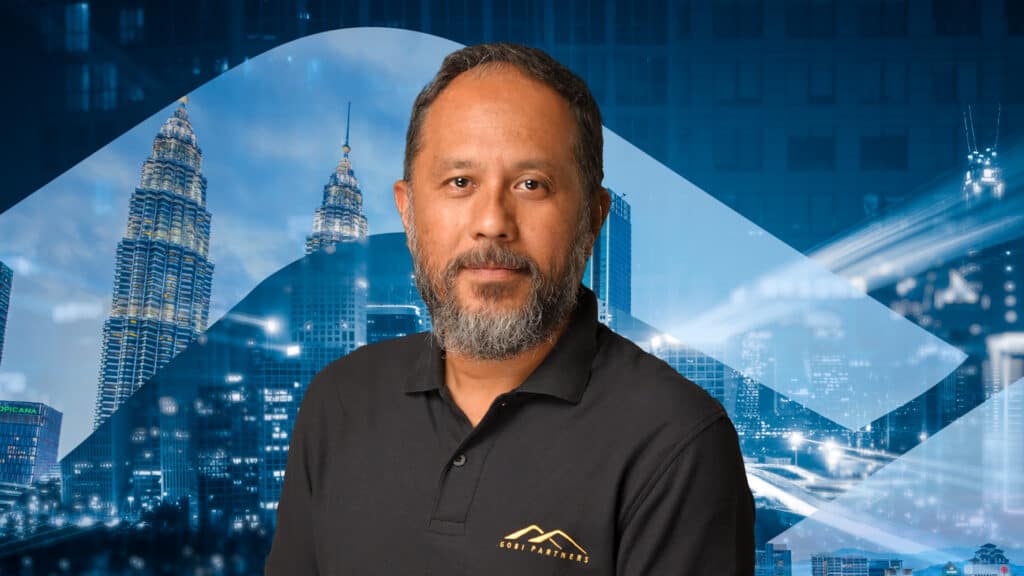 1. You've been active in the Malaysian startup space for over 15 years. How did you make that leap into VC and how much has the venture ecosystem evolved over the years?
Prior to Gobi, I was with Mavcap, Malaysia's largest venture capital firm, between 2011 and 2018. . But I've actually been in the VC space since 2005, when I joined the Malaysian Technology Development Corporation (MTDC), a subsidiary of Khazanah Nasional Berhad, the sovereign wealth fund of the Government of Malaysia. I was there first as head of corporate services, and then head of investment.
In 2005, the Malaysian startup scene was still in its infancy, and there were hardly any private sector venture players. Now, the scene is much more active and focused on software or apps, but back then the focus of investment was on commercializing local research and universities, and in the ICT space, there were a lot of system integration and basic automation services. I was an investment committee member in MTDC's biotech fund, the Malaysian Life Sciences Capital Fund, for three years. The fund was co-managed with the U.S.-based Burrill & Co and so I have some experience investing in biotech.
In 2011, after six years with MTDC, I left to head up Mavcap, which was the government's first concerted effort to streamline its VC activities under one agency. Even in 2011, the startup scene was still very young – the only significant startup I can think of at the time was Jobstreet. Even Grab came later, and through the seven years with Mavcap I've seen the Malaysian venture space grow at an accelerated pace.
Mavcap is a VC outfit, but at the same time, their other role is also to develop the VC industry. That explains their fund-on-fund (FoF) operation, which started at the same time as their direct-investment activities back in 2001. By the time I left in 2018, we have reduced our direct-investment activities and increased FoF, simply because no other agencies are doing that and we can attract more foreign funds into the country and remove the overlapping –and sometimes competing – investment activities with them! So the big difference between Mavcap and Gobi, though both are in the same space, is that Mavcap provides the platform for VCs to raise capital from the Government and Gobi, on the other hand, directly invests startups as they have the right structure and incentives to make the investments work. So yes, I have been in the VC space for many years, but each time a different type of VC.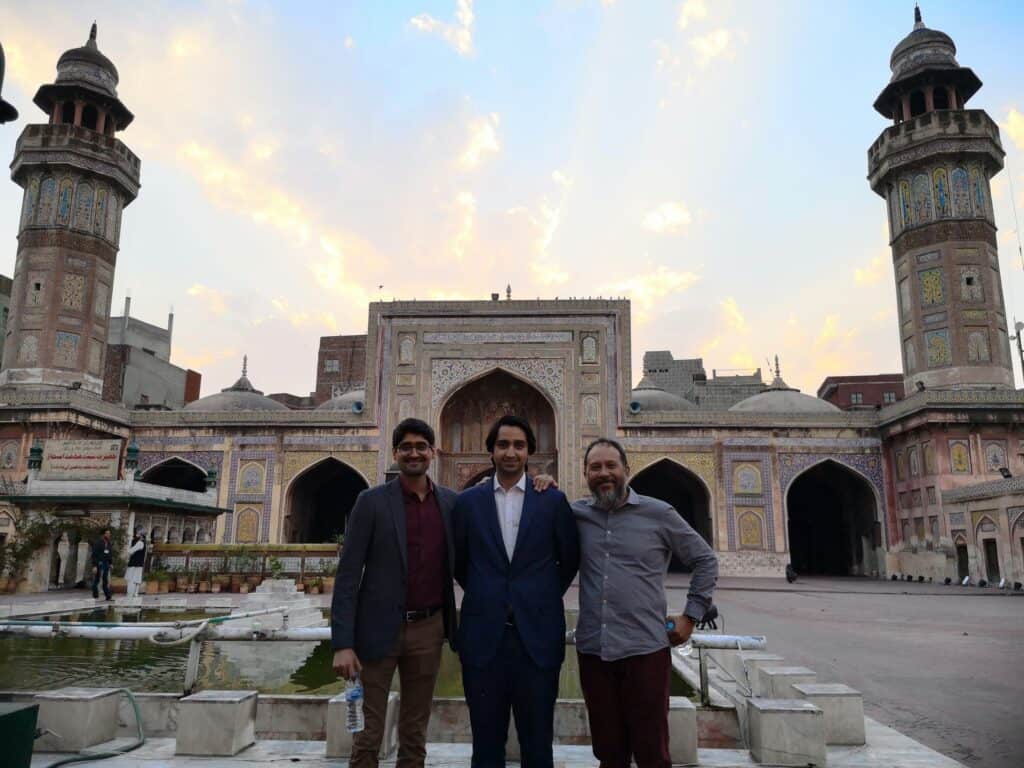 2. When you left Mavcap, you had your pick of private sector VCs or investment firms to join, so why Gobi?
To begin with, there are not that many VCs located here now in Malaysia, even now. Another option was for me to leave Mavcap and start my own fund. But when I left in 2018, I was 53 years old. Imagine starting from zero then! Fundraising in Malaysia is no easy matter, as well.
So I left Mavcap in October 2018, and I knew Tom from working with Gobi as fund managers for the ASEAN Superseed Fund and Meranti ASEAN Growth Fund. In December, Tom told me he was going to Pakistan to visit a prospective investee, a travel company called Sastaticket. He'd been looking at Sastaticket for over a year and asked me to join him, (Gobi vice president) Taraec (Hussein) and (Gobi corporate brand director) Raof (Zainuddin) on the trip. We also checked out an industry event, where I bumped into Ali Mukhtar (now the General Partner of Fatima Gobi Ventures). We'd done a course together at Stanford in 2015. At the time, he was around 23 years old, doing angel investing on his own in some local startups. Ali told me he wanted to do something different from his family business (agribusiness conglomerate Fatima Group).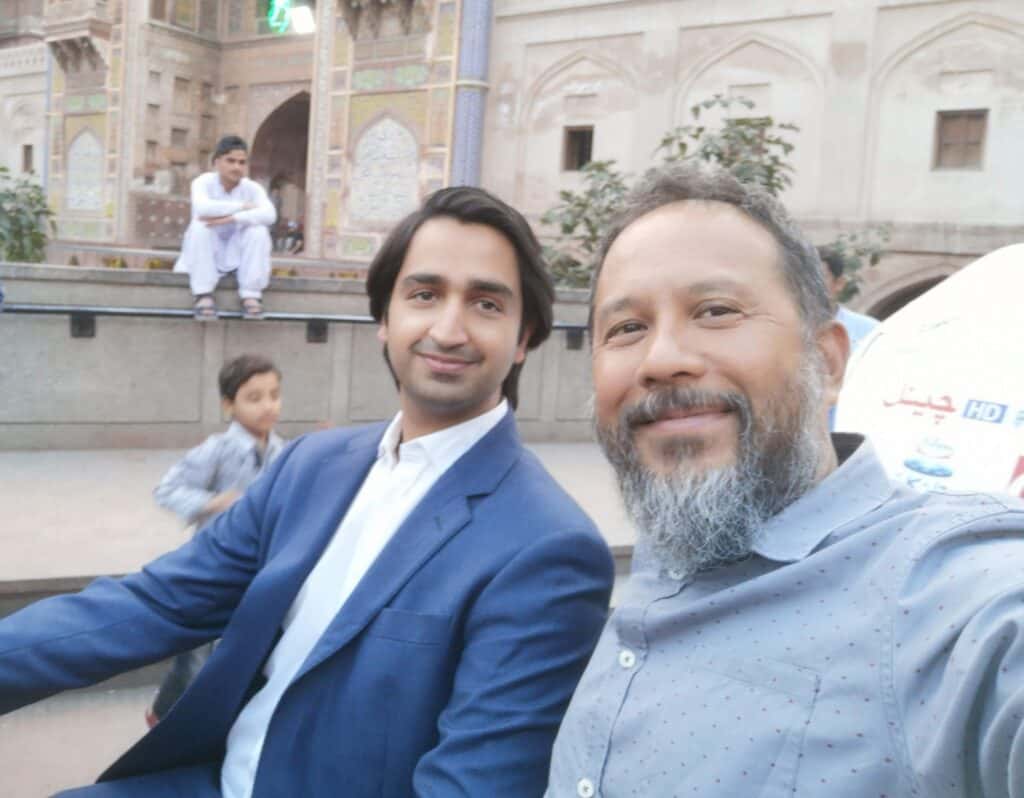 3. So you joining Gobi was basically the genesis of Fatima Gobi Ventures?
Yes. But at the same time, Tom was approached by another VC in Pakistan who suggested partnering up to run a fund. I mentioned my run-in with Ali and suggested we also explore a partnership with him. So we got to talking and Ali liked the idea. In early 2019, he came to Kuala Lumpur to visit Gobi offices. I officially joined Gobi soon after in April 2019 and went back to Pakistan with Taraec to meet Ali's contacts and business partners.
We realized a Gobi-Fatima Group partnership would work: Ali was on the ground and he knew the lay of the land. Yes, he was young and did not have much experience. But Gobi had that, what we lacked was his familiarity with the Pakistan market. So we launched our Techxila Fund 1 a year later, and in a span of slightly over 1.5 years, Fatima Gobi Ventures (FGV) has done almost 20 investments. So I cannot emphasize enough how important it is to have a partner that really shares the same investment goals and ethos. So me joining Gobi was kind of the genesis for FGV.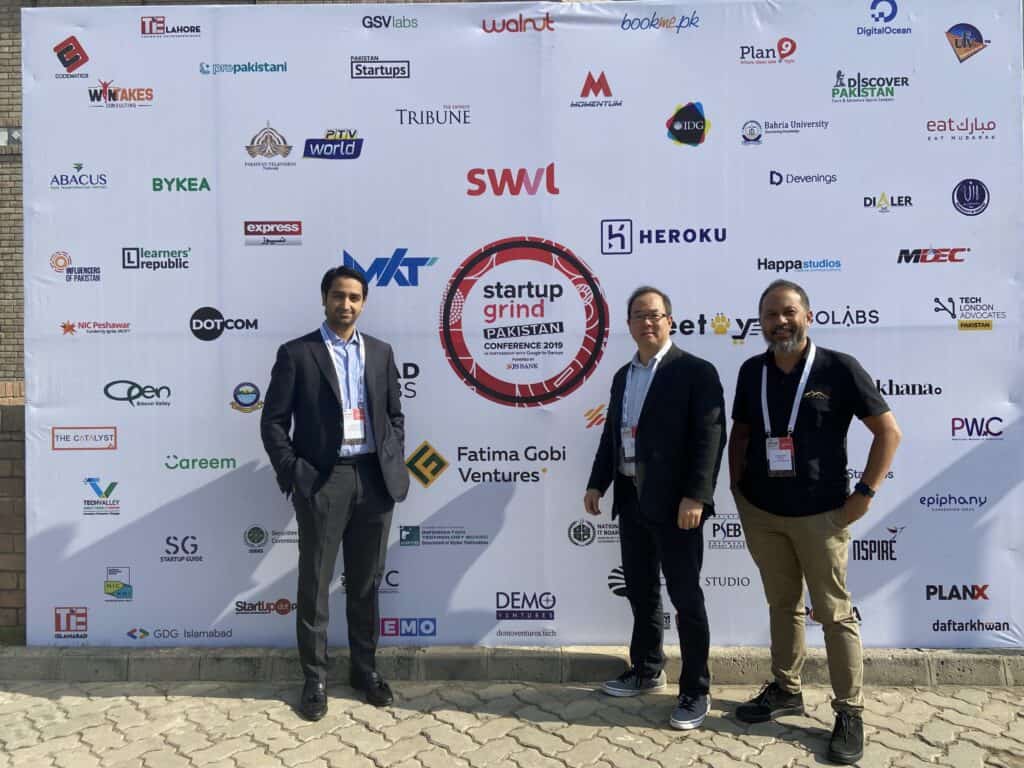 Fatima Gobi Ventures' 2021 Report Card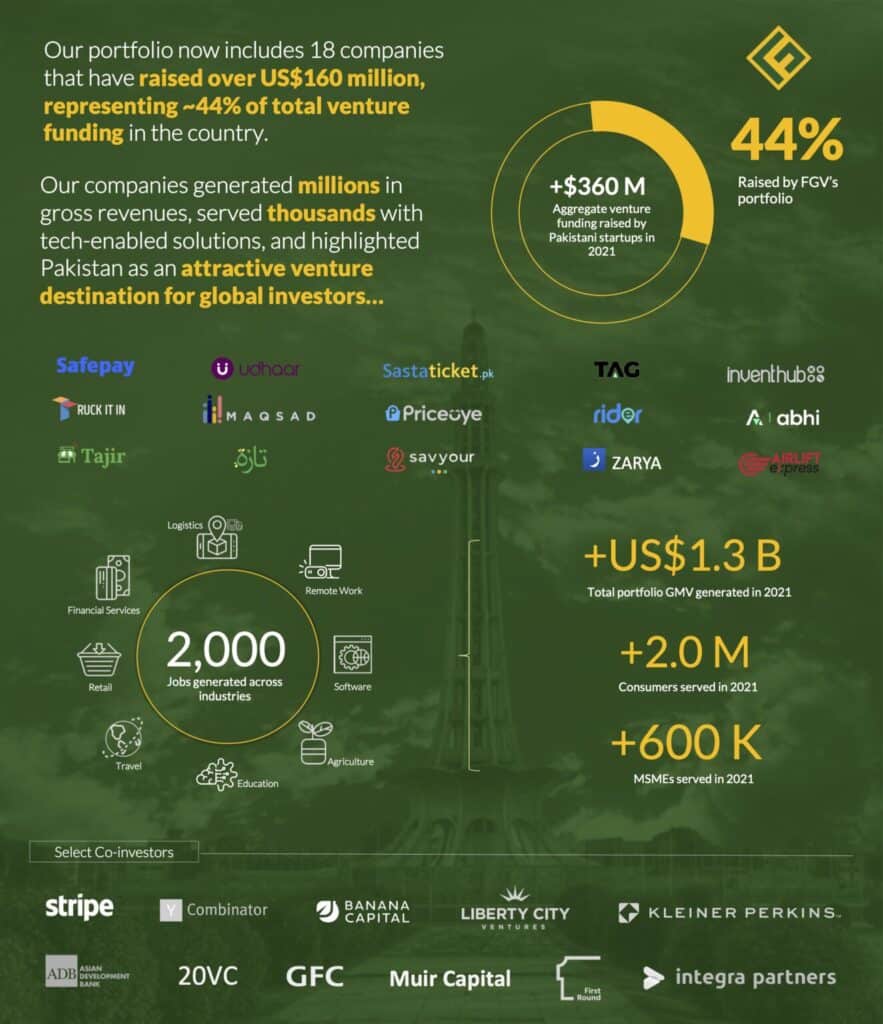 4. What lessons have you learnt from working in the VC space?
When I was in MTDC and Mavcap, our success depended a lot on selecting good fund managers and partners. The first thing that we learn when going to partner up with another party: Forget about their track record first. The first thing you have to really look to really evaluate is whether there is chemistry. Before Gobi, Mavcap had partnered with a few parties where things get complicated after we first evaluate them. They are not as transparent as Gobi was with us. To start from a trusting position, you need to know that your chemistry with your partner will last, it takes a lot of due diligence before you commit yourself. This ties back to Ali and how that led to FGV as well.
By the way, the relationship with Gobi almost did not happen with Mavcap back then. Mavcap's idea was to pair up Gobi with one of the investment teams in Mavcap (and absorb the team into Gobi). Negotiations with one team fell apart, followed by another, and Mavcap was left with no more teams after that to partner up with Gobi! Mavcap however, still had the allocation for that venture (Fund III) and that was when I proposed to the Mavcap Board that Gobi partner with Mavcap directly (instead of with a team). Fortunately, the Board agreed and approved the deal. It didn't take long before the Board realized that that was indeed a good move because Tom and his family relocated here to KL soon after that. Things took off with the subsequent launch of the Superseed Fund, which Gobi managed to get Khazanah to participate in as an LP, followed by the Meranti Fund not long after that.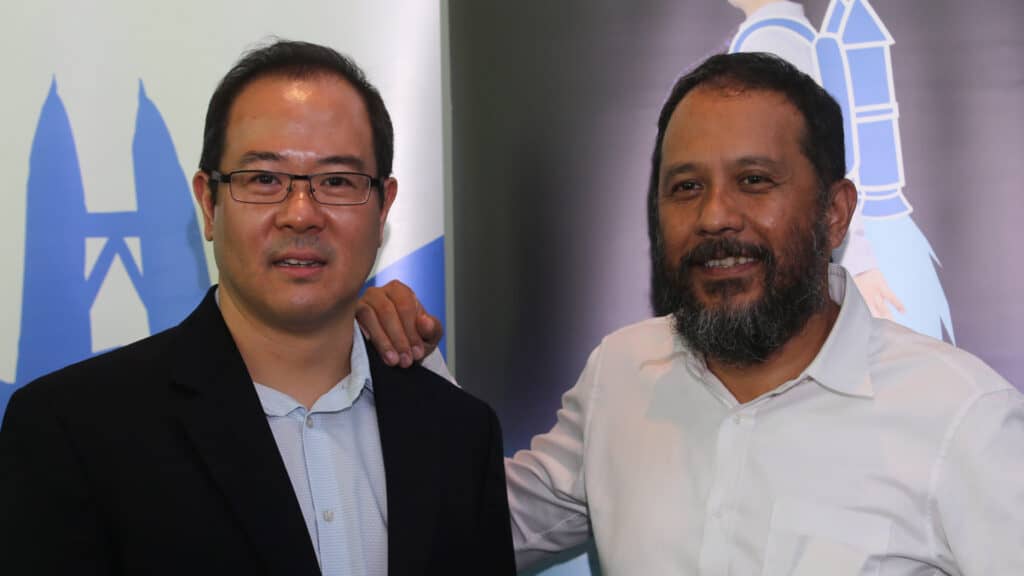 5. What's your pet peeve in investing?
This was when I was in Mavcap. Some startups were super nice to us, right up to the moment they got their funding. Before we invest in them, bring them to the IC (investment committee), they're very nice. After you invest? Some don't even pick up your call! *laughs*
That's very unprofessional and shows your character, as a founder. They probably did not like the way Mavcap worked – maybe our processes were too lengthy or bureaucratic – but still they took our money, so they owe their successes to Mavcap.
Oftentimes, Mavcap was the very first institutional backer for these entrepreneurs – but after they secure their seed funding they go quiet. There are a few cases where I call the founder and they don't pick up, but there was even one guy who, after declining my call, sent me a message asking "Who is this?" What, you took our money but didn't even save my number?
6. What deal or interaction still makes you smile?
Not long before I left MTDC, we made some investments in a biotech company. In 2011, the biofuel industry was hot. We invested in one company in the US with good technology. We loved the core technology, and it was backed by one of the biggest companies in the world. Just before I left, the company went for an IPO. After I left, I don't know what happened, but the company's share price went down and down. The people at MTDC called me up and asked me: "What are you doing, investing in this company? It's not doing well!"
I said: "Look, the core technology is good. The same process that produces biofuel can produce drugs for the medical space as well. In healthcare, this tech will take a long time."
In fact, the company was listed in 2011. Only in 2018 did its share price come back up to its IPO level. It was down for seven years. For a while there, I was looking like a fool. But since 2018, the price has gone up and it's now doing well. It took them that long to pivot to healthcare and pull themselves together. Had MTDC sold its stake in that seven years, I would've looked stupid. But now, they're making money on this investment. To this day, I still track this company's share price on my iPhone, and it still makes me smile.
7. Is there a rule of investing that you never break?
It's not really a rule, but I think you have to give an opportunity to founders who fall within your mandate. When you receive their emails, take a look at their slides. You should at least give them a look. Some founders are not good at presenting. Others have good ideas and entrepreneurial experience, but they can't speak English well. But we give them an opportunity just the same.
8. What's the weirdest pitch you've heard?
I think it was last year when a company presented to Gobi. This young guy came up with an app that pairs people up for sports. For example, bowling partners and lane slots. When he presented to us, we asked the normal questions: How do you make money? How do you get clients? What's the market? The more we asked, the more uncertain he became. By the end of the presentation, he said: "Oh yeah, I think you better not invest in the company."
That was a very funny experience for me. In a way, it was good and we probably helped him realize it was not that easy to pull off. Maybe he can refine his idea.
9. What is the most remote place/underserved market you've been to?
This is the opposite of remote, actually but it speaks to how we see underserved markets. You'd think underserved markets are developing countries with fewer investors or foreign interests. But to me, with respect to Taqwatech (Muslim economy vertical), we went to New York City for a meeting about 2.5 years ago. It's hardly remote, right? We attended this Islamic Fintech meeting, where they invited people from across from the eastern side of the U.S. I listened to their presentations and heard many, many, very good ideas from good founders.
These founders were serving a big market in the Muslim communities of the U.S. But unfortunately, there was hardly any specific fund focused on Muslim entrepreneurs in the U.S. This wasn't Nigeria. This was New York City! If anyone realizes this opportunity, they can easily set up a fund in New York City serving the Muslim market and make a killing, seriously. There are a lot of people with good ideas, trying to serve the Muslim market in the Western world, but there's just no fund for it. I really wish Gobi could set up a fund there. It's a big market.
10. Why is ESG important to you personally?
For me, the biggest issue is the environment. I have kids, and we can only imagine 30 years from now, what the ramifications of climate change and natural disasters will take on their lives.
You can see from the recent floods in Malaysia and all the timber and logging issues. Why is this still happening? We can only pray and wish that people will change. These are the things that you really have to look after for the next generation, even for ourselves.
Another issue close to my heart is being kind to animals, especially stray cats and dogs. Why are some authorities still using horses? I think it's Kuala Lumpur City Hall that still has a mounted unit. I don't understand why they still want to use animals that way. I don't know what value the police or local councils get out of that. I guess it looks cool, but it's still cruel to animals.
11. How has the pandemic (last two years) changed you?
The most obvious thing is that I put on weight, somewhere around 4kgs. That's bad, and it's not easy to take off! The good thing we learnt from the pandemic, is that we know for sure we can work from home. Prior to the pandemic, we were all worried about approvals, paperwork, but now it's the norm.
Another positive aspect of the pandemic is ordering food from home. I never did that prior to the pandemic, but now I order food online quite often. Not only are there discounts, but you save on cost, time and carbon footprint by not driving down the round and parking. Even with computer items, I don't have to drive to a mall, pay parking and buy tech stuff. It's much more convenient and cheaper to just order it online on Shopee.
Another thing I like is people wearing masks at restaurants. Before we didn't see the cook or wait staff wearing masks, so there was no telling what diseases could be transmitted. But now you have some confidence in hygiene and sanitation when you see the people serving your food wearing masks. I hope it stays that way.
12.Is there a place or food you always visit/try once you get home to Malaysia?
After I come back from a trip, I normally go to Kentucky Fried Chicken (KFC). For some reason, I think the taste of KFC in Malaysia is better than in other places. I don't take non-halal food, but even KFC in the Middle East tastes different. I don't know why.
13. What is the best advice you've received?
My friend Dash Dhakshinamoorthy (founder of StartupMalaysia.org) told me: "At our age, we don't need to worry what people will think. We've been through it all, so we have the license to speak our mind at this age."
14. What's your prized possession?
I had a medical checkup in December, and always the scariest moment is after the tests when you're sitting in front of the doctor waiting for their verdict. It boils down to your health, that is the real wealth one can have. You can be a billionaire, but if you cannot eat, honestly what's the point? Alhamdullilah, I am 56 going on 57 and I have no serious health issues. Just got to watch my blood pressure and cholesterol.
15. Is there something you want to be remembered for?
I've never thought of that. In terms of leaving a legacy, for me, I want to disappear from the stage quietly. That's what I appreciate more than leaving a legacy. Chances are, only two generations of people will remember you. So why worry about your legacy? I'm more comfortable disappearing quietly. I want to do that.
16. Sunrise or sunset?
Definitely sunrise.
17. So I guess early bird overnight owl?
Yes, yes.
18. It's not so relevant now, but pre-pandemic you did a lot of traveling. Aisle or window seat?
I started off as a window seat kind of person. But in the last four, five years, I've become an aisle kind of person. Probably because it's easier for me to get to the toilet or move around without disturbing someone else.
19. Is there someone you hope to collaborate with?
When I was with Mavcap, we tried to work with Patrick Grove of Catcha Group. We really wanted to work with him, because Catcha had a good track record. We had already allocated the money for that venture. And we'd agreed on everything – the terms, documents and all that. Christmas Eve, I flew to Singapore to sign the document in front of the legal office. In the afternoon, everyone went back to celebrate Christmas. I was so excited and called Patrick: "Hey, everything is a go. We are going to have a good year next year."
But not long after that, we got back to Kuala Lumpur and we received a response from Catcha saying they couldn't sign the agreement. Things couldn't work out because they couldn't agree with a few other details in the agreement. It didn't happen. But in a way, we are already working with him now via Carsome, although not directly of course.
20. What are your hopes for 2022?
Let's hope the situation that we are facing now gets better this year. And that we find a permanent solution to this pandemic.