20 Years, 20 Questions: Getting Candid with Dan Chong
November 25, 2021
As we approach Gobi Partners' 20th anniversary in 2022, we will be sharing inside looks into the workings of Gobi and its portfolio companies. This edition of 20 Questions features Dan Chong, Managing Director of Gobi Partners ASEAN, who has been with Gobi since 2018. Every 20 days, we will be releasing new, Gobi-exclusive interviews with movers and shakers in the Asian startup ecosystem.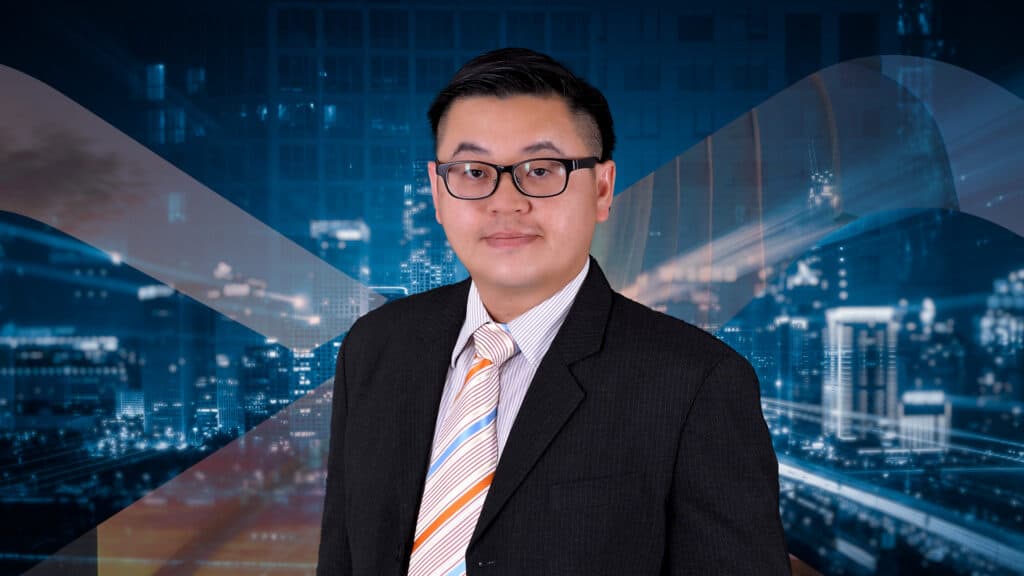 1. You spent years in corporate investing before joining Gobi in 2018. What spurred you to make that leap into the VC space?
I have more than 20 years of experience, of which 15 years are related to investments. I started out doing corporate mergers and acquisitions (M&As) and corporate VC. I actually met Tom in 2008, 10 years before I joined Gobi, when I went on a business trip to China. At the time, I was at Mediacorp and we were looking at investments in China, and VC was one of the asset classes we were exploring.
So in 2008, Tom was pitching to me to invest in his fund. Meeting Tom was actually my first encounter with VC investing, where I could clearly see the fundamental differences between corporate investments against VCs. Consider one of the largest falls in corporate history, Kodak. They were so big and dominant in the film industry, but today the younger generation doesn't even know who they are. Previously, I also worked in the Philips R&D center. Many are unaware that Philips holds the most patents in the world. Philips actually holds the patent for CD player technology, but the company that made the most money from it was Sony. Even so, the Walkman era is in the past now..
I realized that large corporations have the best talent and capital to drive innovation, but we seldom see innovations coming out from corporations. Meeting Tom and Gobi in 2008 made me realize that VCs' investment strategies, business models and DNA were very different from corporate investors. Yes, VCs need a mix of investors and mature corporate backers to exist, but they play their own vital role in the investment cycle in driving innovation.
2. Why Gobi, when as a corporate investor, who basically had your pick of the litter?
When I joined Gobi in 2018, it was still a very small team and had just begun doing growth stage investing. I felt I could bring value, thanks to my growth and late stage investing experience. Personally, I feel there is more purpose and meaning in a VC because the chances of me changing the world and making an impact are higher.
Gobi was no stranger to me. Besides Tom, I also knew (Managing Partner of Gobi ASEAN) Kay-mok Ku as we were previously colleagues together at Mediacorp. So there was a personal relationship there. On top of that, I had co-investments together with Gobi, which created a high comfort level between us. VC is a relationship business as well. You need to work with partners you trust.
3. What lessons have you learned from working in the VC space?
Fundraising capability is critical for startups. A general metaphor that's guided me is seeing startups as cars in an F1 race, with VCs acting as the fuel and founders as drivers. The race track is their business model. When F1 cars race, their progress is affected by externalities such as weather – that's timing to market. And of course, the other cars are the startups fueled by competing VCs.
People always forget one other factor when they race. Some startups have good teams, business models, timing and not many competitors. But ultimately they failed because they didn't raise enough funds. You can't enter a race without first ensuring that you have enough fuel to complete the journey.
4. What startup do you think best encapsulates this?
Carsome. Gobi backed them from early on. By the time I joined, we were backing them more through our Meranti Asean Growth Fund. We decided to give them more money to grow. But the journey wasn't smooth. At one point, the Southeast Asian market was not mature enough and they could not just depend on one investor. Although Gobi has backed almost all their rounds, we couldn't be the sole backer each time. I still remember Carsome CEO Eric Cheng, Kay-mok and I were in Japan trying to close funding from MUFG (Mitsubishi UFJ Financial Group). That was around the time Carsome began to attract big international investors. We knew MUFG well, and helped Carsome close the MUFG round in 2019.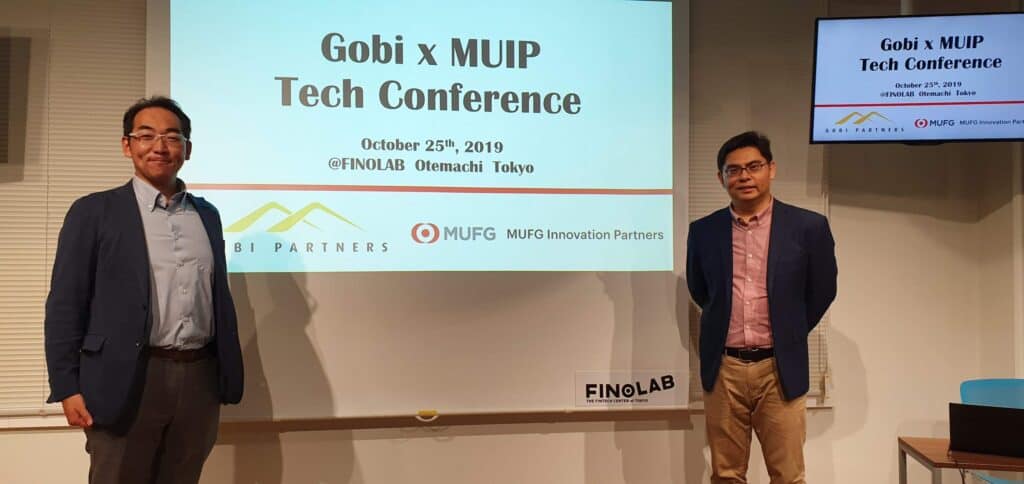 5. What's your pet peeve in investing?
Most investors focus too much on getting the cheapest valuations in negotiating with founders. For example, before I joined Gobi, I had looked at Garena (now Sea) when it was valued at US$500 million. I was still young then, and thought the valuation was too expensive. Today, Sea is the most valuable startup in the region with a market cap exceeding US$180 billion. Similarly, I also had early looks at Carro and GrabTaxi (now Grab) and missed out as a Corporate Investor. So yes, valuations can sound expensive, but it's all the race elements (fuel, driver, competitive edge, timing to market) that matter more to realise the true value.
6. What deal or interaction still makes you smile?
20 years down the road, I'll smile if I see young Gobi team members thrive. I put in a lot of effort to grow the team and guide many of them, from when they joined as interns. If in 20 years, they are continuing Gobi's mission and journey when they're in their 40s, it'll definitely make me smile.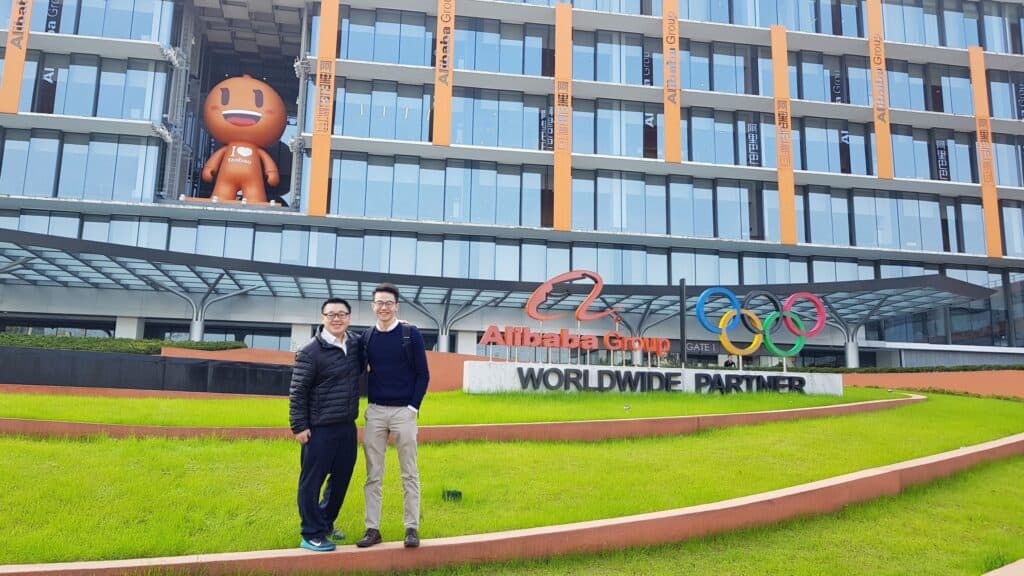 7. Is there a rule of investing that you never break?
Never invest in a startup that does not solve real-world problems. Most startups come to VCs to get money and often they copy business models from others. It's a lot of storytelling without disruptive ideas. The key is having founders who have the will to solve real problems, otherwise, they won't make it.
8. What was an unforgettable lesson when you were 5?
I started smoking when I was five years old. Then I quit the same day. The lesson is to learn what's wrong right early, and you'll be better off.
9. What is the most remote place you've been to?
In 2005, when I was with SembCorp Environmental Management, I visited a landfill site 50km west of Chengdu, China. I was evaluating a landfill gas recycling project. Seeing the amount of the waste being buried under land and how damaging it was to the environment, it struck me that the world's largest problems are environmental. That fits very well with Gobi's ESG focus.
10. Why is ESG important to you personally?
ESG impacts have huge and long-term ramifications, if left unaddressed. As a VC, we believe that the startups solving the larger issues, will create more value. Since I visited that landfill near Chengdu, there have been a lot more environmental issues such as climate change, massive meat consumption and rising sea waters. Those problems will affect multiple generations, so it is vital that we solve them as soon as we can, and consequently create massive value.
Social issues have strong links to equality, hence our focus on underserved markets and people who deserve better opportunities. Of course, governance is important as well, because as organizations grow and become complex, rules are important to support that growth. For instance, governance takes into account the interests of all stakeholders, not just customers and employees, but also investors, communities and the public.
11. Why underserved markets?
People in underserved markets are hungrier for change, they're hungry to make the world and their communities better. That drive is very important in a founder and for a startup to succeed.
Those markets also have a good chance of making technological leaps. Southeast Asia, for example, skipped the PC era and went directly to mobile-first. Some countries in the region have leapfrogged from 3G to 5G connectivity, because they weren't burdened by old infrastructure. Fundamentally, I think the people in underserved markets deserve the capital to fuel their energy and solve the problems they face.
12. What is the best advice you've received?
It's important to learn from your mistakes while enjoying your journey towards success. This sounds kind of common, but it's quite hard to put into practice. Whether you're an entrepreneur or an employee, learning is better and faster when you make mistakes. That's why personally, I like to back entrepreneurs who have failed before.
13. What's your superpower?
My superpower is invisibility. My role is very clear, I guide my team on deal structuring, negotiation, portfolio management and overall fund management operation of Gobi ASEAN, I don't appear in the press. I'm actually behind the scenes, making the Gobi magic work.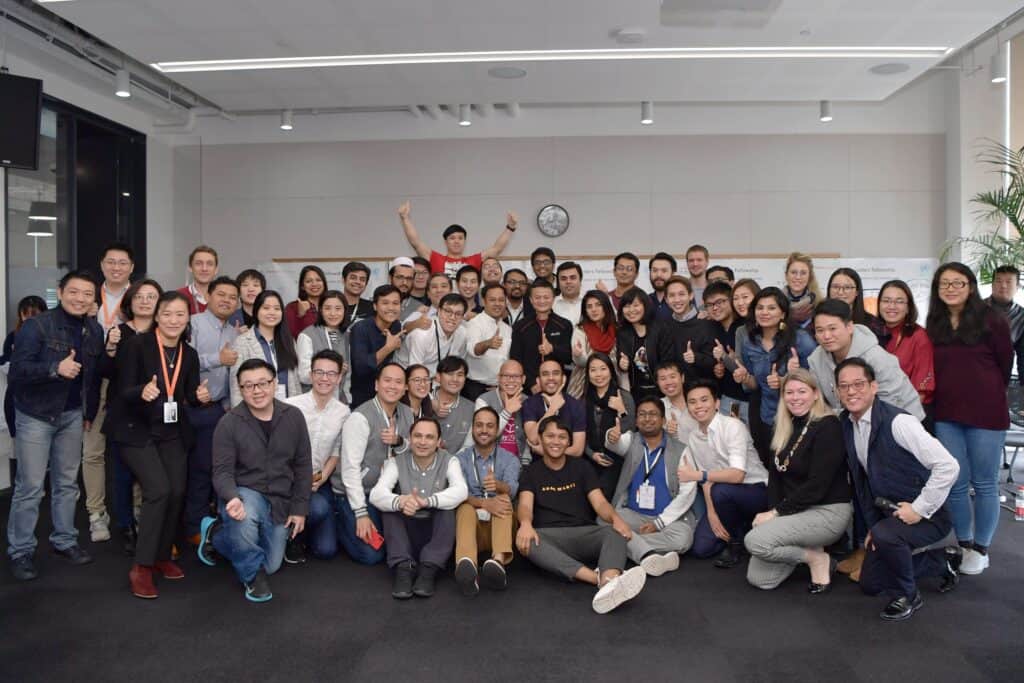 14. What's the weirdest pitch you've heard?
When I was still at SembCorp, a founder once pitched his idea to turn rubbish into sake. They had the technology, and it was a real project. This was a Singapore project, and the entrepreneur was planning to use Australian technology to 'cook' rubbish, separate bio-waste from other wastes, sanitize the bio-waste, convert it to sake and then sell it to Japan.
15. Is there a place or food you always visit/try once you get home to Singapore?
Hawker food, especially curry. As a VC, when we travel or do meetings we eat at a lot of high-end restaurants. But nothing beats hawker food, be it nasi lemak, laksa or hokkien mee. Typically when I get back to Singapore, I go to East Coast Lagoon Food Village to get my hawker fare.
At the same time, since we've been in lockdown and not traveling as much, I've had more time to hone my cooking skills. In my family, I'm the chef and I'm a better cook than my wife. I can cook my own curry, fried bihun and fried rice.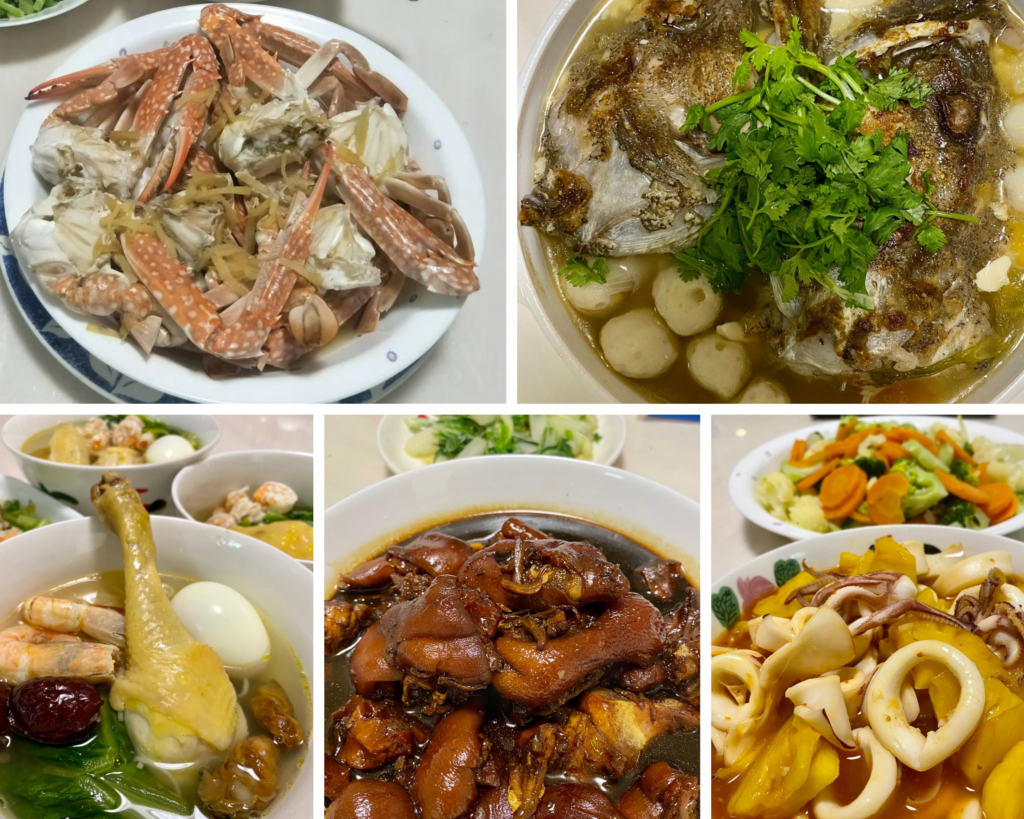 16. What is something you can never over invest in?
People. This is fundamental in our business – whether we're investing in entrepreneurs, our own staff, or building relationships with stakeholders. The Gobi team has matured over the years with good people investments.
Secondly, at Gobi, we respect the time startups put into their pitches, whether or not we decide to fund them. We listen to pitches, good or bad, and give feedback. We invest in their time and if founders take our feedback and improve their ideas and solve real-world problems, it'll be great, even if another VC backs them.
17. What's your prized possession?
I still keep my son and daughter's baby hairs to remind me that family is always at the center of my life, and the reason I believe in ESG and creating a better world for them.
18. Early bird or night owl?
Early-bird, definitely not an early worm.
19. Aisle or window seat?
Aisle seat in the middle row. Aisle seat means that somebody will disturb you. A window seat means you'll be disturbing people. But if you're in the aisle seat of the middle row, the person in the middle seat has a choice to go left or right. So the chances of me getting disturbed is lower, while I wouldn't be disturbing anyone. It works both ways.
20. What would you say is for sure in the VC world?
Change and disruption are constant, so disruptive innovation is the only way to survive in the long term. You need to disrupt people rather than wait for disruption to happen to you.