MyGiving Champions a Global Giving Movement in Malaysia
November 4, 2019
KUALA LUMPUR, 4 November 2019 – It was a fascinating Monday morning filled with insightful presentations and a panel discussion from a diverse range of NGOs, businesses and foundations. The event kicked off with a keynote speech from Tunku Myra Madihah, the Chairperson of MYGiving.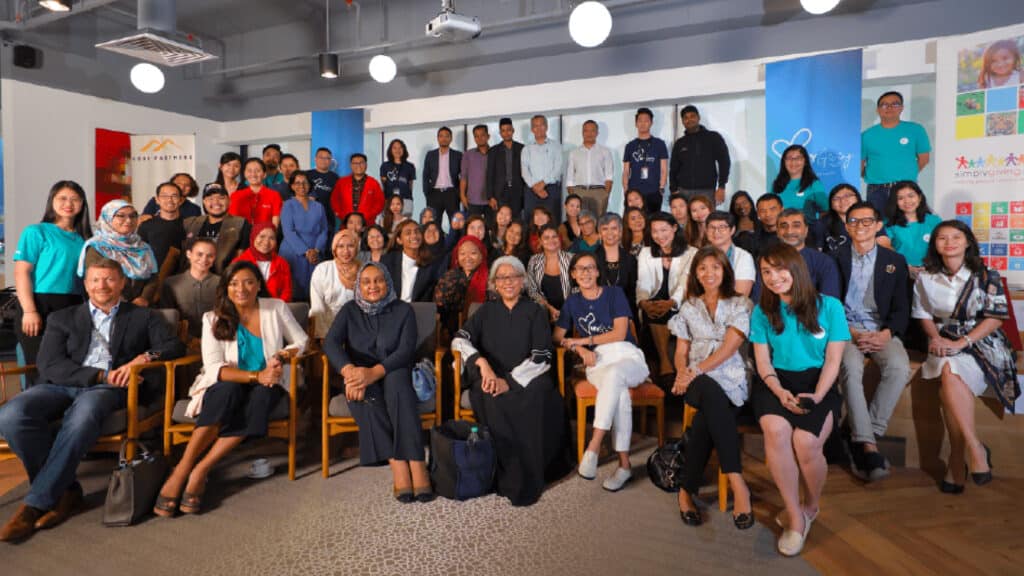 MYGiving's NGO partners, Zero Waste Malaysia, Women of Will, Malaysian Dogs Deserve Better and PichaEats shared their journey and the impact they contribute towards making Malaysia a better, stronger nation. This was followed by an exciting panel discussion with speakers from the Telekom Malaysia, Boost, Yayasan Hasanah, Yayasan Chow Kit and Sunway Student Ambassador, as well as Radio Host and TV Presenter Aishah Sinclair, to talk about Partnerships in Giving to Achieve the 2030 Global Goals.
With just one month to go before MYGiving, the event was also used to highlight the global aspect of this movement. MYGiving is part of the biggest global giving movement called #GivingTuesday.
#GivingTuesday harnesses the collective power of individuals, communities, and organisations to encourage philanthropy and to celebrate generosity worldwide. In 2018, which marked the event's seventh year, US$400 M was raised for causes in the United States within just one day. This year, the date of the movement officially falls on December 3. Over 60 countries officially participates in #GivingTuesday at the same time, which brings together individuals and communities from all around the world to celebrate and encourage generosity together.
Inspired by this, MYGiving is a Malaysia-specific mission to raise funds for and awareness on local causes, to promote an altruistic culture and prove that acts of kindness and goodwill transcend all differences. Their vision is to bring together Malaysians from all walks of life through an epic celebration of generosity, through MYGiving. Individuals, families, and all types of organisations from schools to non-profits, businesses and corporations, are encouraged to come together to do good. Anyone, anywhere can get involved in MYGiving and give back in a way that is meaningful to them. They can donate, give their time, voice, influence, skills, resources, or provide simple acts of kindness. This collective spirit of generosity is what will bring about positive change to Malaysia.
Malaysians are caring and generous – we were ranked 13th in the Charities Aid Foundation World Giving Index (5-year score). Together, we can lift Malaysia as the top 10 most giving countries in the world. While RM320 M may seem an ambitious target for the campaign, the company believes that the target will be achieved if every Malaysian donates RM10.
Tunku Datin Myra Madihah, the Chairperson of MYGiving said, "Let's make Kindness go viral in Malaysia. By resolving to be kinder to each other and to our planet, we can have a big impact." She added "Together with GivingTuesday, we are all unified in driving a common mission, and that is to build a more just and generous world."
Cheryl Low, CEO of SimplyGiving added, "At SimplyGiving, we are inspired everyday by ordinary people doing extraordinary things to fundraise for causes that they care deeply about. We want these acts of kindness spread across Malaysia. And technology is making it possible to power the rapid spread and adoption of causes, ideas and actions. This is the charitable day version of 11-11 online sales, except we are all in it together to do good."
Interested in joining the #MYGiving movement? Visit http://mygiving.asia/ for more information, or check out MYGiving's Facebook or Instagram.