20 Years, 20 Questions: Getting Candid with Soo Wei Shaw
December 17, 2021
As we approach Gobi Partners' 20th anniversary in 2022, we will be sharing inside looks into the workings of Gobi and its portfolio companies. This edition of 20 Questions features Soo Wei Shaw, Partner of Gobi Partners ASEAN, who has been with Gobi since 2012. Every 20 days, we will be releasing new, Gobi-exclusive interviews with movers and shakers in the Asian startup ecosystem.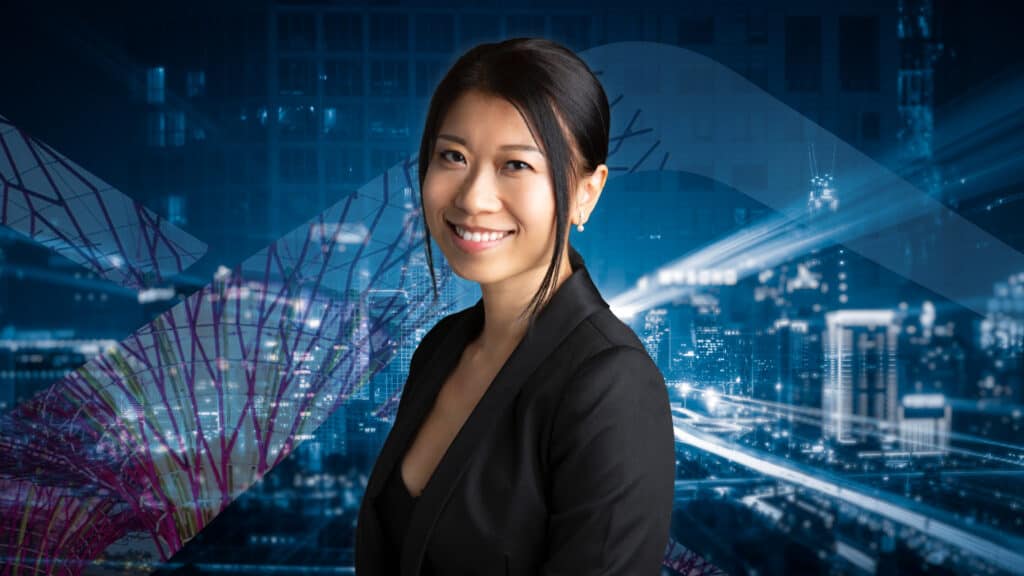 1. What made you choose VC and Gobi?
I met Kay Mok Ku (Managing Partner of Gobi Partners) 10 years ago through a mutual friend. Even though we were both colleagues at Infocomm Media Development Authority (iMDA), we didn't know each other then. At that time I had just returned to Singapore from Hong Kong as Executive Director of the Hong Kong International Film Festival Society – one of the largest cultural institutions in Asia. iMDA had just formed the Gobi Singapore-China Media Ventures Fund and I was invited to be a Venture Partner. My role at iMDA previously was in market development and investing in media companies and projects, and I had also worked at two tech start-ups, so it was an exciting progression. I wanted to be part of this important bilateral cooperation between China and Singapore to help early to growth-stage companies in the media and tech sectors. Since then, Mok and I have become fast friends over many adventures across Asia discovering amazing start-ups in underserved markets.
2. As a VC with a background in fine art and years in the film industry, how do you compare these industries?
When I returned to Singapore, I worked with iMDA on two other national film projects – one was a new film market called Screen Singapore and the other was to revive the Singapore International Film Festival (SGIFF). These two companies were essentially seed-stage media start-ups that we built from the ground up, from hiring the team to developing the branding (or re-branding in the case of the SGIFF), the governance and legal structures, fund-raising, etc.
I think creativity and innovation go hand in hand and should be fundamental to all organizations. Film opens the doors to new perspectives and understanding of different cultures. Through film, we explore places we would otherwise not visit and understand people who don't look, talk or act like us. We build empathy by understanding human behavior and the society we invest in and cater to.
Problem solving also requires imagination or making connections around new technology to really reinvent something that didn't exist before. That's what art is – creating something from nothing or seeing reality in a different way. Imagination is a superpower — where if you can see and invest in a better future — a world functioning as a circular economy or with renewable energy, we can solve a lot of the issues related to climate change. Art and venture investing starts with imagining a myriad of possibilities. They're really not that different.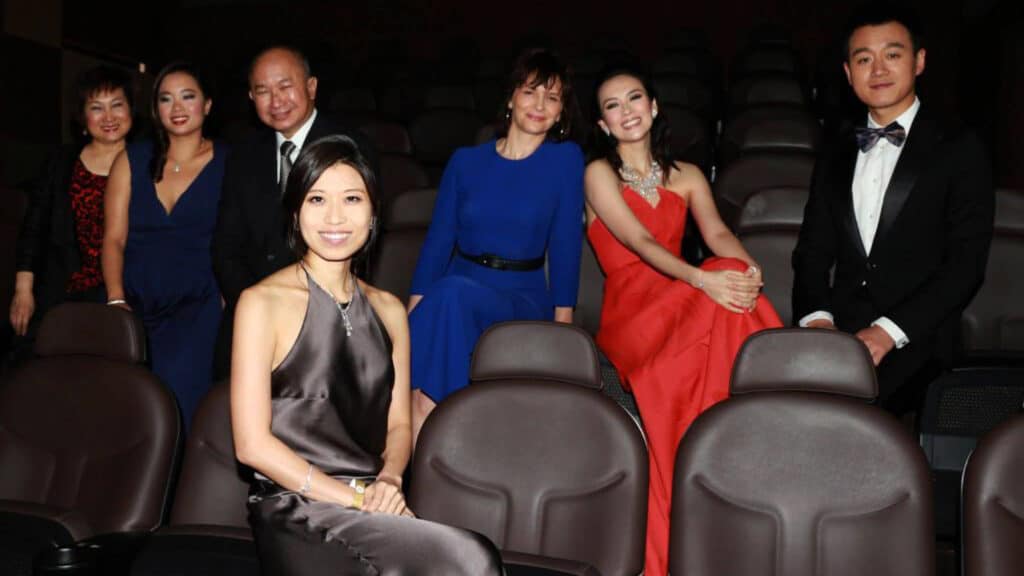 3. How would you describe the culture at Gobi?
The core principles of DEI (Diversity, Equity and Inclusion) are fundamental at Gobi and the companies we invest in. Gobi creates a very open platform for everyone to contribute; to take the lead; to have ownership of projects they may feel passionate about. All team members are invited on weekly calls to participate, as everyone's life experiences can contribute to their own insights that another person may not have. To produce strong returns while keeping to our mission to support the underserved, the local teams help ground our deal-making by sharing local cultures, norms, pain points and demographics that our portfolio companies serve at scale.
At Gobi, we have a very flat hierarchy that focuses on performance versus process. The people here are self-starters or entrepreneurs themselves who want to solve world problems. They can work independently while collaborating as a team. Without them, we wouldn't be able to identify the incredible startups that may have been overlooked.
4. What made you believe in SEA or Singapore?
Pre-Covid, SEA was already the world's fastest-growing internet region, with the third largest and youngest population. The pandemic just drastically propelled this digital revolution even further. There have been 60 million new digital consumers and 11 tech unicorns in the last 2 years. SEA is adopting and skipping generations of technology like its second nature. The impact of the pandemic could not be more pronounced than in the Philippines, which outperformed all its neighbors in fundraising. Our recently published Philippine Startup Ecosystem Report 2021 by the Gobi-Core Philippines Fund found that Filipino firms raised more funds in 2021 than in the past three years combined.
When the RCEP (Regional Comprehensive Economic Partnership) kicks into effect this January 2022, it will be China's first multilateral trade agreement and the world's largest free trade agreement. Gobi is at the heart of this booming tech ecosystem that is driving innovation. We are living in a mobile-first society and we are using tech to drive solutions for challenges we see in multiple sectors like health care, financial services, and education. Technology has reduced the barrier for great ideas to scale and this is where huge opportunities exist.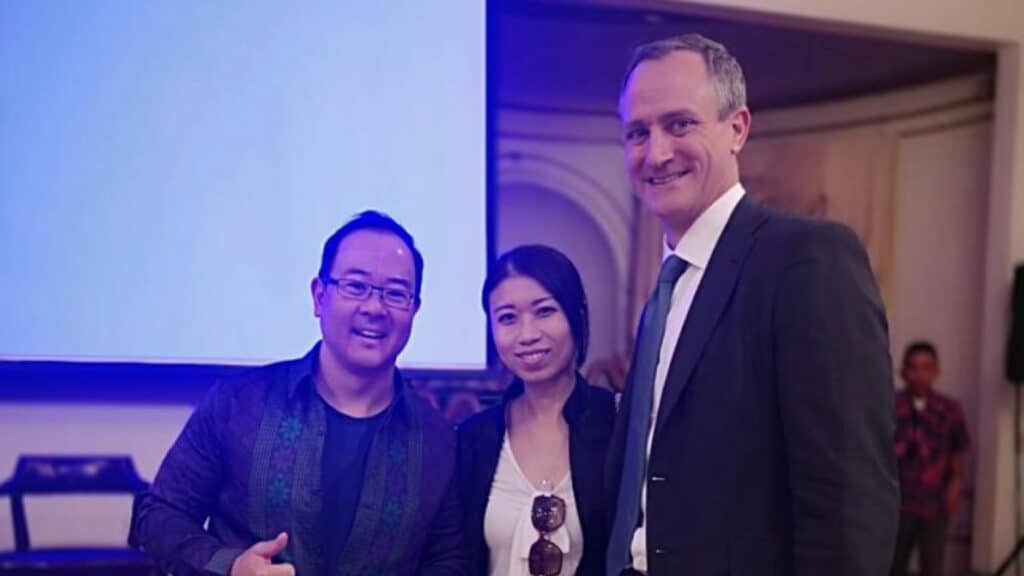 5. What is Gobi's secret sauce?
It's really about having the right people and relationships on the ground, understanding our backyard, the cultural nuances, the unique strengths and opportunities we have in each country. Being at the forefront to set up in China, South East Asia, Hong Kong, Pakistan, and so many other underserved markets over the past 19 years gives you an advantage of understanding market parallels early and transferring that knowledge across borders and companies.
Over the years, Gobi has collaborated with government agencies, MNCs and family offices across 13 locations in the region. This opens doors across multiple markets, to a global network of capital and customers. Gobi is one of the few VCs that have early and growth-stage funds to capture value across different investment cycles. Gobi does not just invest, it builds long-term partnerships that resonate across our limited partners, founders and Gobi team.
6. Why is ESG important to you personally?
My mother ingrained a zero-waste lifestyle in me since I was a child. Hardly anything was single-use in the house! She kept old newspapers, toothbrushes, toilet rolls, all kinds of materials for arts and crafts, recycling, and upcycling. We have generations of family members wearing hand-me-downs that are over twenty years old. We would be eating leftovers for a week so food is never wasted either.
The environmental vertical of ESG is something I grew up with and still practice today. But individual efforts need to scale up to make a meaningful impact – that's where VCs and NGOs come in. Outside of work, I help the People's Association – a Singapore statutory board that oversees neighborhood communities – to lead its sustainability efforts with various government agencies and social enterprises to drive this awareness. We've launched quarterly sustainability drives over the past year on composting (managing food waste) and on recycling (managing material waste). Early next year, we will focus on food security and conduct courses on harvesting and using black soldier flies for waste management and as an alternate protein source.
7. How has this changed the way you and/or Gobi invest?
Being a socially responsible investor means we need to live and work by example – to align both corporate values and personal values. We can't guide our portfolio companies to abide by ESG standards if we don't do it ourselves. It's important that everyone at Gobi is involved in ESG both in and outside work which underscores our authenticity and dedication to sustainability. We have aligned our financial and non-financial objectives into company culture and policies. We have diverse teams within Gobi to integrate ESG across all departments – legal, governance, HR, investment and regional offices, so it's not isolated within one department like CSR.
Earlier this year, Gobi became a proud signatory of the UN Global Compact. This is a big milestone as it is a public commitment of accountability to align our strategies and operations with international standards on human rights, labor, environment and anti-corruption. Gobi also signed an MOU with UN Women to advance women's economic empowerment and women in leadership roles in Southeast Asia. We launched the first regional webinar dedicated to gender-smart investment in Asia a few months ago. It was encouraging to have over 500 registrants, many from senior management looking at how to incorporate gender-lens into their investments.
8. What do you think investors/VCs are not doing enough of?
Investing in women founders. Women are only receiving 2.2% of VC funding globally. That seems like quite an unfair bias, so we are doing our best to turn the tide. We are proud to say that more than half of Gobi's invested companies have women as founders or in C-suite positions. Since 2016, 68% of women founders in our portfolio raised up rounds, compared to just 44% of the male founders. This strongly validates Gobi's belief that diversity is not just the right thing to do, but it drives strong financial returns. We focus not just on women founders, but startups that support women ecosystems, and more women in senior, decision-making, and board levels. And we put our money where our mouth is: in 2018, Gobi pledged $50 million to The Billion Dollar Fund in support of women entrepreneurs, which we've now exceeded. Stay tuned as we announce more commitments to female founders in 2022!
9. What did you want to be when you were 5?
I don't really remember but my mother said that I used to sing a lot then and that she was hoping I would be a singer. But then one day, I sang so much that I shattered a large mirror on the ceiling. Don't think I sang as much after that.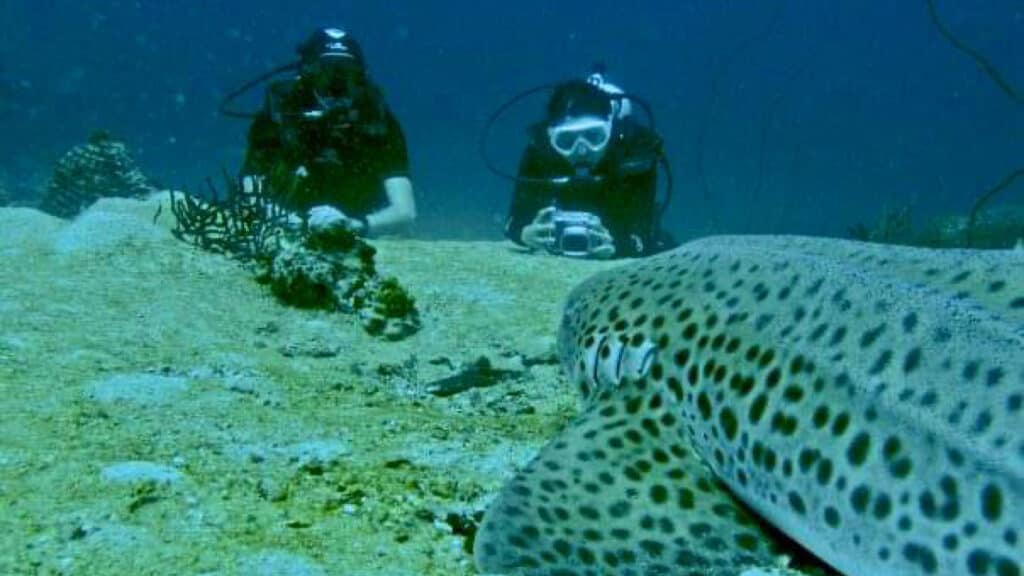 10. What's a book, TV series, movie or music album that has changed your life?
Jaws changed the trajectory of my life. I saw it as a child and it was so scary that I didn't want to be around any form of water for a while — including showering in the bathroom. It gave Spielberg a career because the film became so successful, but it did a lot of damage to the false reputation of sharks. Peter Benchley, the writer, actually regretted his depiction of sharks and spent the rest of his life doing marine conservation.
After university, I set out to conquer my fear of the water by learning to scuba dive. I became a certified advanced nitrox rescue diver. Since then I've gone diving with hundreds of sharks, which are becoming harder and harder to see these days. As a diver, you get front row seats to the ongoing destruction of the ocean from overfishing, pollution, climate change and it's one of the reasons why marine conservation is important to me. I am an ambassador and former trustee of a UK-based NGO called Project Zero that aims to protect a global network of ocean sanctuaries. There is a lot of excitement about carbon capture technology when the best carbon sinks in the world are in our marine ecosystems. One that fascinates me is seagrass, which can bury carbon 35x faster than even our rainforests. It's hard to find a more effective solution to climate mitigation.
11. What is a habit you are trying to break?
This is more of a habit that maybe I should break—checking my phone first thing in the morning and the last thing at night, or if I wake up in the middle of the night. But now my phone is on the night shift function from dusk until dawn so at least I think it doesn't disrupt my sleep as much.
12. What do you take for granted?
My physical fitness. I have a relatively healthy diet but I don't enjoy exercising so much, particularly strength training. However, I found a great time-efficient way to exercise over the past year called EMS – electronic muscle stimulation which amplifies a workout by activating over 350 muscles so you feel like you've climbed Everest only after 30 mins.
13. How do you think the last 1.5 years (pandemic) has changed you?
Having to constantly think about life or death forces you to prioritize the more important things in life. I appreciate my time spent with loved ones a lot more or family members I still haven't seen since 2019. Like many women with young kids, when the schools shut down and we went into lockdown, I had to choose between work and educating my daughter. The pandemic forced a lot of women out of the workforce to take care of their families. But while it was a step back for women in business, I think this was also a catalyst for remote working and can give more people, such as working parents, a chance to balance work and family. Hopefully, this also sparks off larger conversations around societal expectations on the roles of men and women and the inequality in parental responsibility..
14. How did this impact Gobi?
We re-looked at Gobi's own policies into how we can support women in the workplace even better and expanded the support given to employees. For example, no matter what working structure you may have, the company insurance would cover not just our employees but even spouses and their dependents. We now have a focus on preventative healthcare too through annual check-ups and mental wellbeing. We are also mindful of women who may have taken a break from work after having kids or our young staff members just joining the workforce and provide hundreds of e-learning courses on-demand, virtual sessions for anyone who may want to re-skill in sustainability, fintech, etc.
15. Where is the most remote place you've been for work?
Mok and I climbed to the summit of Mount Huangshan at 1800m above sea level after attending a digital media conference nearby. It's a UNESCO World Heritage Site located in the southern Anhui Province in eastern China which inspired thousands of artists and writers over many centuries in China. We were quite ill-prepared to climb a mountain. We had no proper hiking attire or shoes and we were freezing especially when it started to snow.

16. What is your comfort food when you return to Singapore?
Congee and steamboat are my comfort cuisines year-round, or anything soupy. When I have had a really bad day, I can have 4 different soups in one meal. My record was 9 (from a soup restaurant where you can try different soups in tiny portions). Right now, I have homemade leek and potato, tomato, cauliflower, and mushroom soup frozen in my freezer so I can have soup whenever I want.
17. How do you define success?
I would say someone who has achieved complete inner peace because your outer life is really only as good as your inner life.
18. Who is your favourite artist and why?
Jean-Michel Basquiat. I appreciate the authenticity of raw art, like cave paintings that would not have been through any formal art training. In my view, early education for children, unfortunately, takes away this kind of raw creativity when they are told how to depict a subject or object. I like Basquiat's use of whatever materials and surfaces he could find – and his visual language of graffiti and text to make powerful statements about race or politics.
19. What is something you only recently formed an opinion about?
That I enjoy the benefits of mask-wearing. It has definitely prevented me and my family from getting any form of sickness in the past two years, even though it's not always great when you're outdoors in a humid country such as Singapore.
20. If your 18-year-old self met your current self, what would surprise you about yourself?
That I am in venture capital. This just was not in my vocabulary at 18. Even now, my parents don't understand what it is I do.